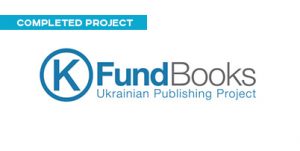 UKRAINIAN PUBLISHING PROJECT K.FUND BOOKS
K.Fund Books published the world's best-sellers translated into the Ukrainian language, paying attention to such topics as successful business models, effective ways of implementing innovations and improving the efficiency of work, management and personal development.
K.Fund published books in four main areas: education, economics, entrepreneurship and self-development.
The publishing project selected only scientifically proven approaches and serious research, which create added value for the reader, raise a person, company or even a country to a new level.