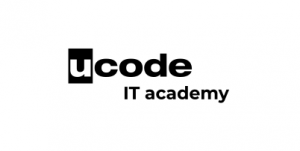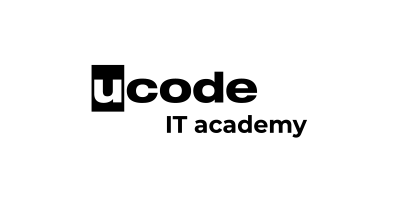 ucode IT academy is a product IT company in the field of EduTech, founded by the holding company UFuture and InSoft Partners for the purpose of high-quality training of industry specialists. The academy offers affordable 24/7 hybrid learning with an offline format on the campus of the academy on the territory of the UNIT.City innovation park and online with worldwide access for future Ukrainian developers and programmers.
At the academy, students study programming languages ​​C, C++, Java, JavaScript, PHP, Python. Mark Zuckerberg wrote Facebook on them, Sony developed software for the Playstation, and Blizzard made the game World of WarCraft. During the programs, students master the skills of IT engineers and work in teams — write code and check each other's tasks with the help of mentors from partner companies and ucode team. Additionally, students' tasks are checked by the error-free Oracle system.
Training in ucode also includes lectures by experts from companies such as Ajax System, Ubisoft, ITernal Group, CISCO and others, workshops, networking and a variety of leisure activities. A feature of ucode IT academy is the first in Ukraine implementation of an innovative methodology, which consists of Challenge Based Learning (CBL) and a peer-to-peer approach. Developer teams of iPhone, Mac OS, AppStore and others study behind it.
IoT/GameDev world from Ajax System and Ubisoft, DevOps world from CISCO and Full Stack world from ITernal Group are currently available at the academy. After graduation, ucode helps with employment — currently, more than 10 thousand programmers work in the business of the academy's partners.