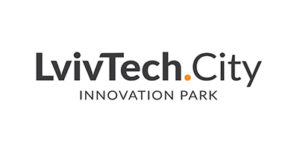 lviv-tech.city
LvivTech.City is an innovation park in Lviv, one of the centres of Ukraine's IT industry. It offers a comprehensive ecosystem based on the principle "live-work-learn-rest." Over 78,000 m² will be located on the territory of the former industrial zone. m of social and technological infrastructure in a picturesque green area, which will include offices, coworking spaces, creative spaces, as well as gyms, lounges, bike paths and a modern cafe.
All buildings of the innovation park will meet Leadership in Energy and Environmental Design (LEED) green building standards, which significantly reduces environmental impact, boosts resource efficiency and ensures the use of environmentally friendly materials and high-quality interior design.
Moreover, the project envisages development of European-level social infrastructure: residential districts, education and sports facilities, green recreation areas, pedestrian and bicycle paths.
Technology-oriented, IT, energy efficiency and biotechnology companies, R&D centres, incubators and accelerators as well as educational projects in the fields of IT and design will become the tech park's residents.
Lviv has a high potential for the development of the high-tech industry. The city has a large number of universities, which annually graduate more than 4 thousand IT professionals. More than 400 IT companies operate here, and the demand for their services is growing by about 25% every year.