"INDUSTRIAL PARKS` GROWTH POTENTIAL IS ESSENTIAL FOR UKRAINE", VASYL KHMELNYTSKY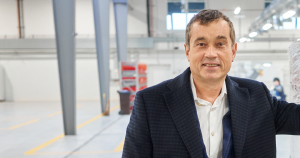 Last week, the Verkhovna Rada passed in the first reading two bills aimed at the development of industrial parks – №5688 and №5689. The next vote will take place in February 2022, writes Forbes Ukraine.
The bills provide the following benefits for residents of industrial parks:
zero duty on the import of equipment;
abolition of income tax for 10 years.
In addition, local governments will be given the right to set their own land tax for industrial parks.
Vasyl Khmelnytsky, the founder of the UFuture holding company and the Bila Tserkva Industrial Park, commented on the parliamentary initiative for Forbes Ukraine:
"Ukraine is a country with many risks for investors and entrepreneurs. Where there are more risks, there should be more benefits. Unfortunately, neighboring Poland today offers more stimuli for foreign investors. This means that under the same conditions, investors will not choose Ukraine, but Poland or, for example, Turkey. The bills are not perfect, but when they come into force, when the first industrial parks start to develop, the first factories appear, we will see successes and shortcomings in practice. After that we can improve the legal norms."
Vasyl Khmelnytsky added that the bills would not change anything for the Bila Tserkva Industrial Park. The park is full now, with 11 plants deployed there, and the law, as you know, has no retroactive effect. However, the fact that such initiatives are being taken is a good sign for the country. Industrial parks bring new jobs, taxes and a huge boost for the country's economy.
"Industrial parks are growth opportunities for the entire country. Business can participate in the growth of the country's economy, but the government must do this systematically. And create the conditions so that talents and professionals do not leave the country, but stay here and develop their regions. And those who left already consider returning," added the founder of UFuture.
After the launch of the reform, 24 new industrial parks were registered in 13 regions of Ukraine, added Dmytro Natalukha, co-author of the bills and MP. The investment amount is UAH 884 million. When the parliament approves the documents in the second reading, investments will increase at least twice, he said.
Read more about the development of industrial parks and business opinions on the bills at the link.