"My personal motivation is my own contribution to the success of others," Natalia Kalinkina, CEO of INDAX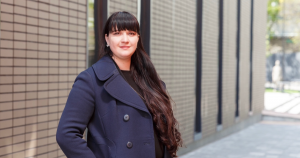 There is nothing magical about success because it is people who create corporations, technologies and innovations. Team union here is the essential aspect for any leader. It is the position of Natalia Kalinkina, head of the production accelerator INDAX. In her interview, she talked about her own approach to accelerator management, its strategy and why the partnership is better than the competition.
An accelerator is a source to grow faster for business. Specifically, our case is the production and small and medium business. Our customers are simple and straightforward products, what we consume every day. Our strategy is import substitution, and the goal is to increase the number of local enterprises, jobs and improve the country's economy.
INDAX invests in a non-classical way, providing "smart money" — we don't give money and wait for dividends. We have a share in the business from 25 to 49%, and the owner of the company retains a controlling stake because he needs to know the market better, and we — his strategic support in various matters.
There are many entrepreneurs in Ukraine but very few performers. It presupposes "spontaneous entrepreneurship" is a started business that doesn't have a long-term strategy and cannot scale. Therefore, firstly, it is vital to determine your ultimate goal, and secondly, you need to have financial literacy — it is impossible to make an effective decision without numbers.
Everything new is always a mix of the old. To generate new ideas, you need to improve yourself. That is why training is the most important thing for entrepreneurs. UFuture ecosystem is designed not only to acquire but also to share knowledge and build relationships with representatives of various industries. I have great pleasure when I am involved in other people's success, and my help works. It turns out that my motivation coincides with the mission of the accelerator. INDAX is a global non-standard project, where each new task is often more complicated than the previous one.
The crisis is a constant state in which our entrepreneurs are. It is a time of opportunity. When the market is volatile, there is a chance to conquer new niches. Some saw lockdown as a time to wait and lost their business, while others began to look for opportunities and win.
Watch how to accelerate business growth and what role the accelerator plays for the economy in the interview via the link.