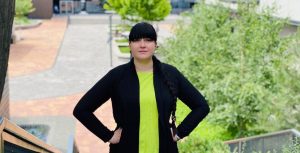 How to make an investment proposal and get an investment. Column of Natalia Kalinkina, CEO INDAX
It has long been news that the era of globalization is coming to an end, and the world is gradually entering the era of localization. To create an efficient manufacturing sector, we need at least a level playing field with neighbouring countries that have numerous support programs for their own companies, including tax and administrative incentives for development. But despite the existing difficulties, many entrepreneurs in Ukraine are already engaged in production, thus moving imports. Yes, today not all products can be made more profitable than China, but there are many areas in which we are already competitive.
Start and receive investments
Purchased presentations and business plans will not help, you need to understand in great detail the market niche. With your own small production, sooner or later you will start scaling the project. Banks do not always offer a relevant loan rate and you will definitely need an investor partner.
Business strategy and goals
It's important to clearly state the goals and objectives of your project — without finances its impossible. Goals "save the world", "become a product №1", etc. definitely not suitable. It is important to focus on point A (which is now) and point B (where we plan to come). Understanding the goal, we build tactics of achievement and count the number of resources (including financial investments) to implement the plan.
Current financial and marketing strategies
It's important to calculate current income, quantity of goods produced, distribution channels used, cash flow management methods and business model efficiency.
Forecasts and plans
What revenue do we plan for the next five years, how will our company change, what market do we expect? It is very important to approach your plans pragmatically and make three scenarios: pessimistic, realistic, optimistic. Always look at the market and its trends, remember that competitors will always fight for their share and rely on a monopoly on the markets is definitely not worth it.
Investments and their use
You need to clearly calculate where and what to invest. Just $100,000 for marketing is not a justification. What machines will you buy, how automation will affect the margin of the product, how we will change the product portfolio, why we go to a particular region. The task of the investor is to provide the resource, the task of the owner is to use it as profitably as possible within the framework of production. You should not inflate the staff and buy equipment, everything should be right.
Investment proposal
With all the information, you need to make a proposal to the investor. You can either take it in equity or take out a private loan. It is important to adequately assess the value of your company and be synergistically profitable for a potential partner. If you can not clearly explain to the investor the conditions, dividend policy, payback period and profitability of the project — he will not invest his time in the consideration of your project.
Result
You have developed win-win conditions for investors, interesting business models, financial plans and goals of the company. These steps will help you get investment because investors love clear strategies and figures. But even if the investor does not accept your offer, understanding your development strategy and financial performance, you yourself will be able to move much more consciously and faster to the goal.