"We need to create places where people can earn," Vitaliy Melnyk, Vice President of UDP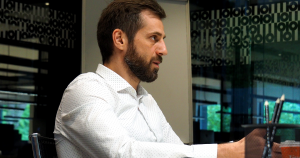 UDP is a leading Ukrainian developer, the majority shareholder of which is the holding company UFuture. Currently, the UDP portfolio includes UNIT.City innovation parks in Kyiv and Kharkiv, as well as LvivTech.City in Lviv. Vice President of UDP Vitaliy Melnyk told about the current stage of implementation of all three objects and what to expect from them in the future, how to create ecosystems and involve IT companies in parks, and what "green" buildings are, and why modern development is impossible without art.
Vitaliy, how did you come up with the concept of innovation parks, why did you decide to do them?
We first thought about creating innovation parks around 2012. At that time, UDP already had successful projects: residential complexes, shopping malls, and a number of others. Vasyl Khmelnytsky, the company's founder and visionary, then said:
"We need to create places where people can not just spend money buying an apartment or visiting a shopping center — you need to create places where they can earn."
We looked at different sectors of the economy — even then in Ukraine there was an obvious trend towards the growth of IT and creative economy. Unfortunately, about 5,000 such specialists left the country a year. We decided to create places in Ukraine where young people, in particular from the IT sector, could realize themselves.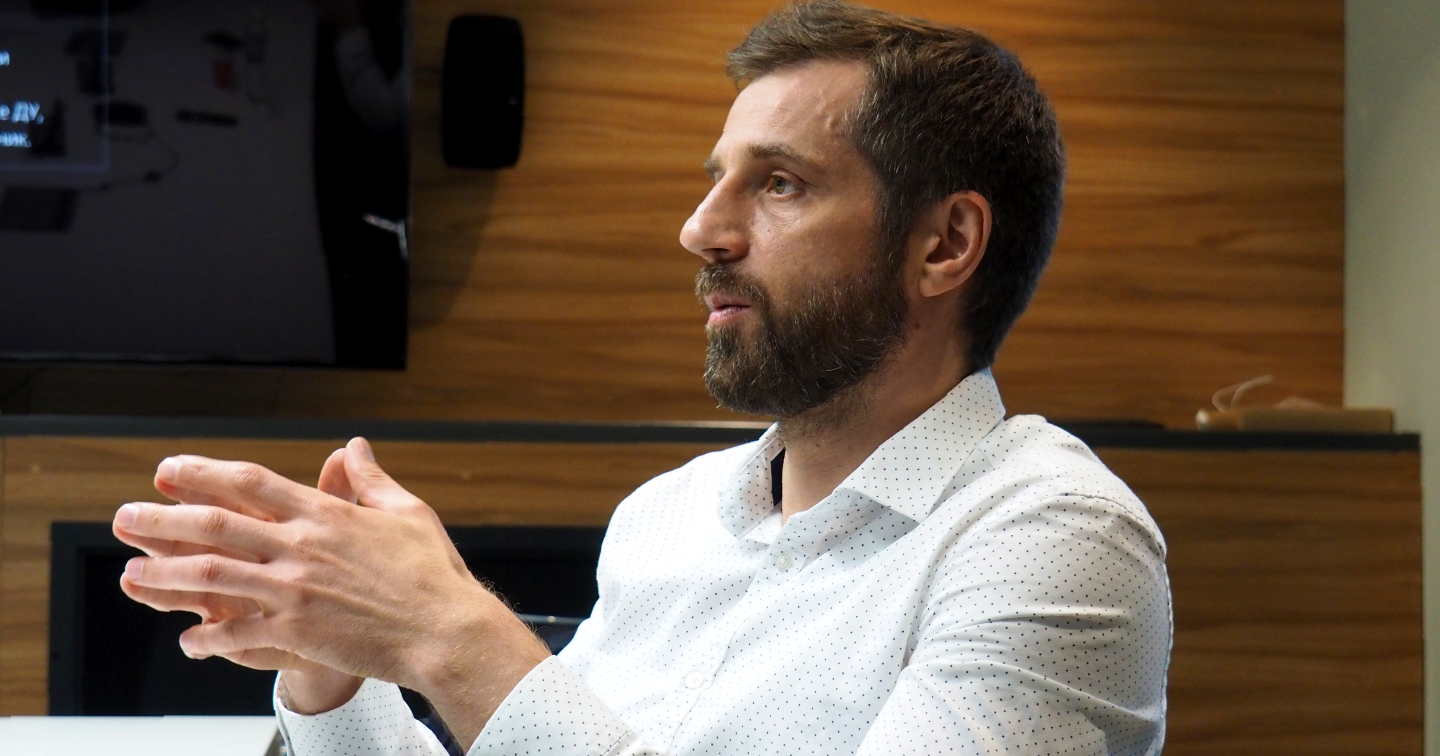 What exactly should these places be, how do they differ?
We came to the conclusion that we need to create places where people could live, work, study and relax — the so-called "cities within cities". At the same time, they should meet the needs of the creative industry.
The idea of innovation parks crystallized over the years. For another nine months, my team and our partners, Polish architects, developed the concept of the first UNIT.City innovation park in Kyiv. In 2016, implementation began.
Was this idea successful, or was it a disappointment?
For 4-5 years of UNIT.City in Kyiv, the hypothesis of creating places where people could live, work, study and relax has fully justified itself. Moreover, the pandemic and lockdown only confirmed the hypothesis: it's important for people to have everything they need within walking distance. Live and work together.
At what stage are the projects today?
UNIT.City in Kyiv has been implemented only by 10%, and not because it is being implemented slowly, but because the project is very large. I would say this is a colossal project. The total area of ​​UNIT.City is 25 hectares and 850,000 m2 of real estate. Today, more than 100,000 m2 of various office and residential areas are in the process of implementation. We are also actively developing the territory of the park, in particular, we are preparing the opening of the main square Main Plaza by the famous architect Hiroki Matsuura.
As for LvivTech.City, in September of this year we plan to hand over the first stage — about 18,000 m2 of business campus, after which we will start building a residential part. LvivTech.City is smaller than UNIT.City, as Lviv itself, is smaller than the capital. In total, the park occupies 5 hectares or 110,000 m2 of real estate. As part of this project, we signed a memorandum of partnership with the well-known multinational company IWG, which is a coworking operator under the Regus and Spaces brands.
UNIT.City Kharkiv is located on 9 hectares and in the future will have about 250,000 m2. In Kharkiv, we have implemented the first phase of development through the reconstruction of the former exhibition center. More than 3,000 m2 of real estate, on which educational and office premises are concentrated, was put into operation. In the near future, we will announce plans for further development of Kharkiv park.
How did you choose locations for innovation parks: Kyiv, of course, is the capital, and what was the reason for choosing Lviv and Kharkiv?
We clearly understood our target audience — the IT and creative cluster. It's important that in the city where we plan to have an innovation park, there are specialized specialists and companies. In Ukraine, the largest number of IT companies are concentrated in Kyiv, Lviv, and Kharkiv. At the same time, these cities are in the top five in terms of real estate market development, and, accordingly, in terms of capital available on the market.
To be successful, an innovation park must be located in an environment that is sufficient for this capital.
How do innovation parks affect the city and the country as a whole, can they contribute to their development?
As soon as a location develops, it becomes a catalyst for the development of the surrounding areas:
the value of neighboring, adjacent objects increases;
transport infrastructure is being developed (roads, energy networks, electric and heating capacities, etc.);
people's worldview is changing: they are beginning to relate differently to where they live, looking for ways to improve their locations.
The area around our innovation parks is gradually being transformed. This is an indirect, non-monetary, but long-term effect. For example, the rent of apartments in houses tangent to UNIT.City is growing. The community, seeing what we create, supports us. Sometimes he even asks us if we could help develop their territories. That is, there is trust, and this gives impetus to growth.
People who work in innovation parks receive higher salaries than the average market. This helps to reduce migration and brain drain from Ukraine. In particular, this is very noticeable in Lviv, which is on the border with Poland and is experiencing a huge outflow of specialists. When creating an innovation park, we clearly understand that some people will stay here because they will have the opportunity to realize themselves within the innovation park.
Finally, companies and employees working in innovation parks pay taxes to the budget. People, receiving a decent salary, can spend it in the city. One job in the IT or creative industry creates 5-7 jobs in related industries. Another important element is that our innovation parks are entry points for foreign companies.
What are the current trends in business and office real estate, and do you follow them?
At the level of Ukraine, we set them, and at the world level, we strictly adhere to them. For example, all office centers that we implement as part of innovation parks will be certified according to the American "green standard" LEED, the main benchmark in this matter. According to him, two buildings have already been certified in Kyiv's UNIT.City. "Green" buildings are energy efficient, have optimal engineering solutions, provide a better indoor climate, and more.
In addition, in 2018 we decided to design our buildings using BIM modeling. This allows you to save time, optimize losses during construction. Moreover, BIM reduces the collisions between architecture and engineering to zero.
Finally, we create not just buildings, but architecture that is recognized both nationally and internationally. For example, LvivTech.City became the best multifunctional development project in Ukraine according to the version of the international property European Property Awards 2020-2021. Our "Lighthouse of Innovations" — an art object located on the territory of Kyiv's UNIT.City — has also received worldwide recognition.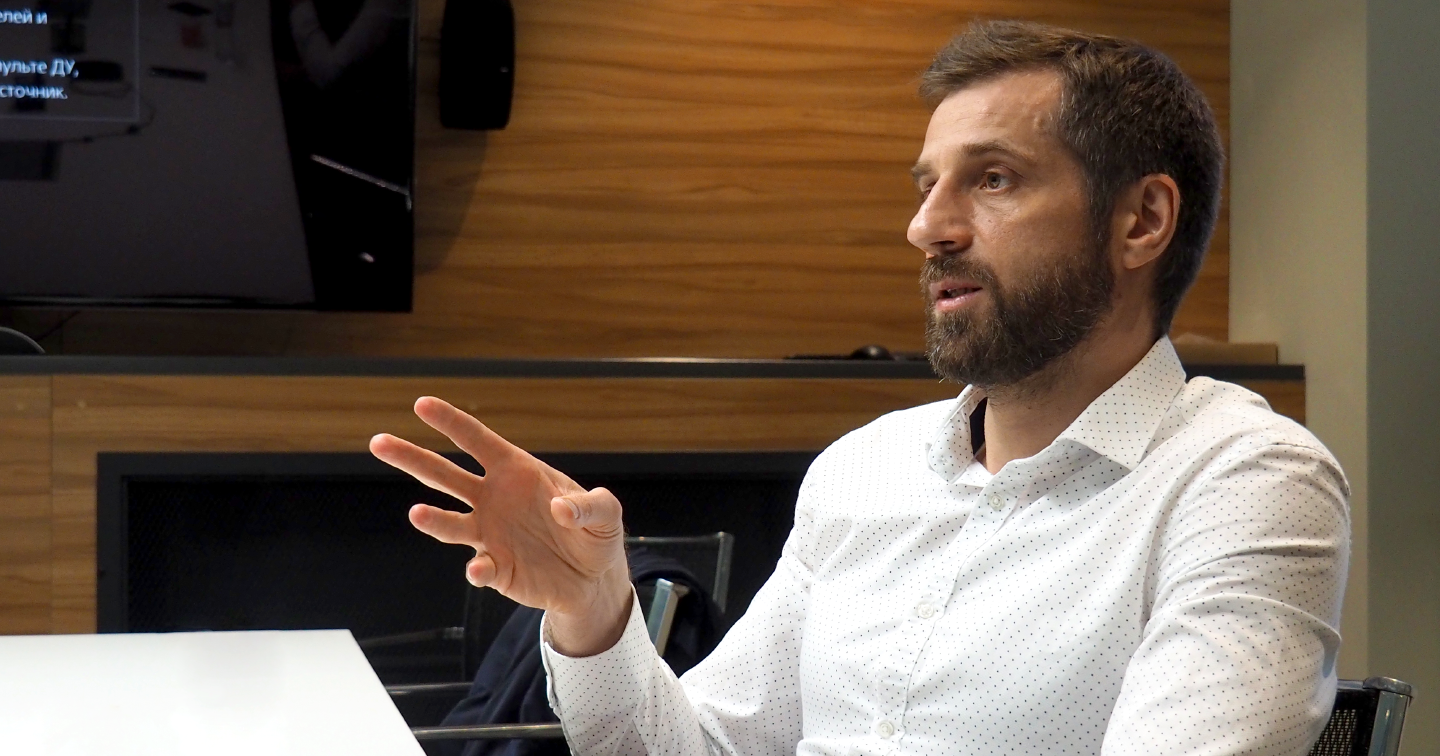 How did the pandemic affect you, did you stop construction?
We have never had such rapid development and such a rapid decline as during this crisis (and we have already experienced three). However, we did not stop any of the projects. The only thing is that the pace slowed down a bit, as the transport of workers to the construction site became more difficult and there were interruptions in the supply of imported materials. To date, the market, in my opinion, has revived, and even in several respects exceeds pre-crisis parameters.
We have become stronger, more efficient — the crisis always tests strength.
There are many different art objects on the territory of UNIT.City, that's construction and art are combined. How did you come to this, how satisfied are you with this approach?
We treat every square meter of buildings and parks very carefully. We try to comprehend the territory from different points of view and the needs of residents. Some like lawns, some — sculptures, some — chess, trampoline, sports items. And we have all this on the territory.
Communicating with the best architects and designers, we noticed that art is always present in modern interiors. So we realized that our parks should have art elements. Works by the famous Kharkiv sculptor Dmytro Ivo are posted on the territory of UNIT.City. We also collaborate with leading Ukrainian and international landscape architects, including Max Kotsyuba and Hiroki Matsuura, who is the author of Main Plaza at UNIT.City in Kyiv, which will soon open.
Interviewed by Ilona Makedon, press office UFuture.