Vasyl Khmelnytsky and Evgeniy Chernyak Talk About Ecosystems, Business and Plans for the Future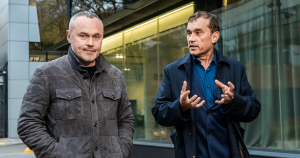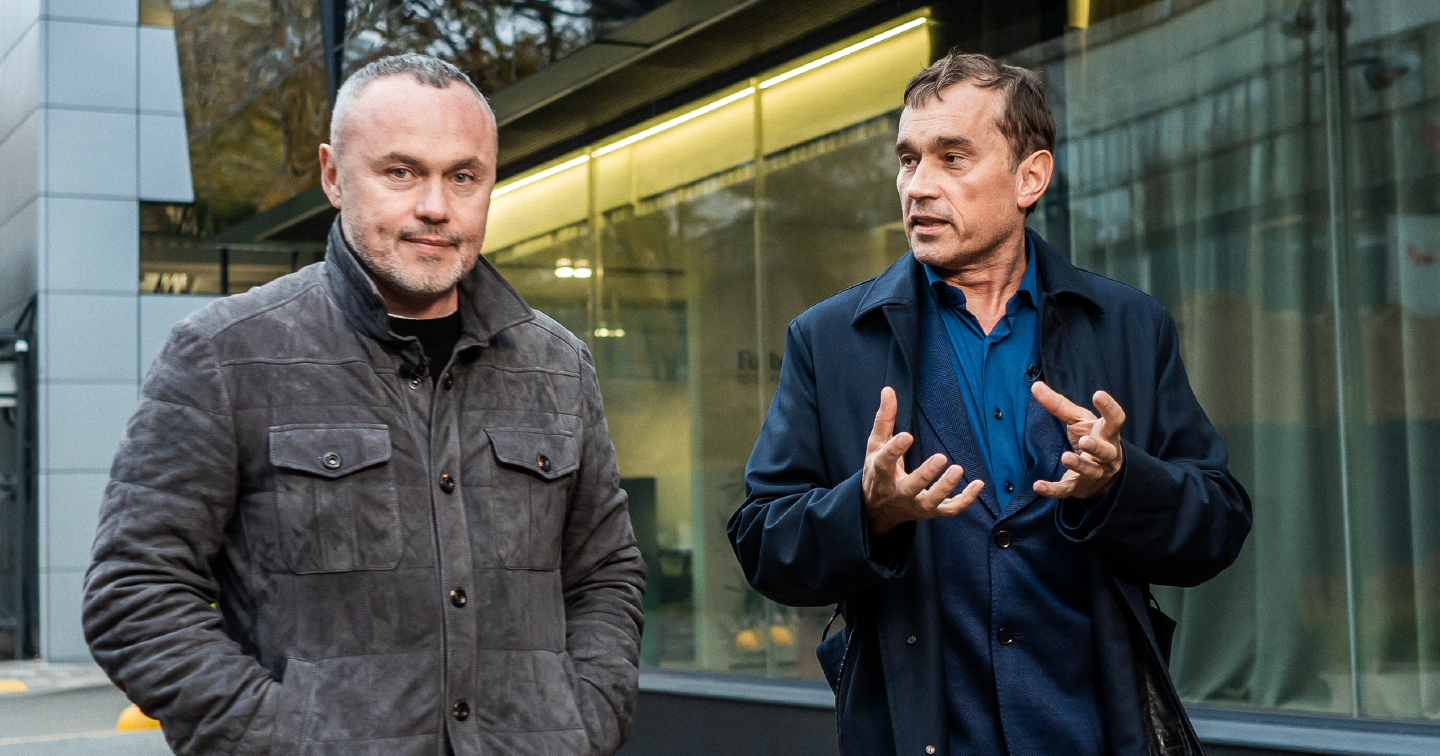 In 2008, during the global financial crisis, the founder of the holding company UFuture Vasyl Khmelnytsky not only lost profits, but also owed creditors about $200 million. Today, he is among the thirty richest people in Ukraine according to Forbes. "Even if there were no hundreds of millions of dollars, I would still start building impact projects, such as the UNIT.City innovation park," he said during a conversation with Ukrainian businessman Evgeniy Chernyak on the YouTube channel Big Money.
Business from scratch
Big money always starts with situations when there is no money at all, explains Vasyl Khmelnytsky. Even if a person has $5 billion and wants to build Silicon Valley in a few months, nothing will work.
"You can build beautiful houses, open expensive restaurants, but there will be no result. An ecosystem is an evolutionary process. First you need to do a small part: get the first insights, mistakes, some trust. When you have trust, business will grow. So business always starts from scratch."
The UNIT.City innovation park has been built for about 5 years, and is still being built. The real heyday will come in 5-7 years, Khmelnytsky says.
The basis of any ecosystem is a large number of services. Any entrepreneur or company working at UNIT.City should receive services that will help them grow faster than the market average. And such services are there:
INDAX is an production accelerator that helps small and medium-sized businesses in the industrial sector grow and gives "smart money".
"Production is the driver of the country's economy. And production together with innovation gives a super-effect. They cannot be separated," explains the founder of UFuture.
UNIT School of business with about 1,000 entrepreneurs-graduates.
NEST Bootcamp is the first and only platform in Ukraine that unites startups and investors; a place where ideas are born and realized.
TINU is an artificial intelligence that will manage UNIT.City.
"UNIT.City is a digital city. Here we test many technologies – from car sharing of electric vehicles to delivery by drones. We have systems that recognize the license plate number of the car entering the park, or an external surveillance system – they all work autonomously. TINU's task is to bring these things together so that they can support each other," Artem Boyko, CMO of the UNIT.City, explains.
Also there are many residents at the UNIT.City:
The Ukrainian Fund of Startups is a state organization that gives startups from $25K to $50K without taking any equity.
Rapid prototyping laboratory with about a hundred 3D printers: in a short time can produce a prototype, do engineering, implement small-scale production.
Sensorama Lab is a studio for developing applications using virtual reality technology, in particular for employee training.
Delfast Bikes is an electric bike manufacturer, a Guinness World Record holder for the longest distance covered by an electric bicycle on a single charge.
Revizion is the first independent Ukrainian site that evaluates the quality of service.
"Revizion is a great service. I use it myself. We have created a chatbot that instantly tracks all dissatisfied customer feedback. At the same time, my employees think that this bot is me. His name is Yevheniy Aleksandrovich Chernyak," says Chernyak.
What's next
In collaboration with Auchan UNIT.City plans to launch a supermarket without people at the cashboxs, says Vasyl Khmelnytsky. There is also an idea to create a small center where bitcoins will be mined. Finally, the museum is planned, where the best Ukrainian innovations will be presented. Of course, there will be mistakes, he adds.
"People who make mistakes always control those who don't. My great respect to Vasyl Khmelnytsky and all that has been done here," Yevhiy Chernyak says.
According to Chernyak, Vasyl Khmelnytsky, as an entrepreneur, is the only one who left behind traditional development and began to build an ecosystem, where "the country's entrepreneurship pulse is beating" today.
"Most do not understand this. People don't understand why I'm building a platform that is often unprofitable. I say: wait, it drives, it attracts attention, and you can make money on it. In 5-10 years. Long? So, but you need to have a strategy for 15 years," adds Vasyl Khmelnytsky.
At the same time prices in Ukraine are lower, service is sometimes higher, taxes for IT are lower, especially after amendments to the legislation. People from the USA or Poland will come to us sooner than all the Ukrainians will go abroad, he says.
More on building ecosystems, UNIT.City services and entrepreneurship via the link.