UNIT.City: top 5 projects in the innovation park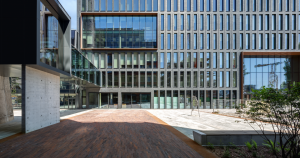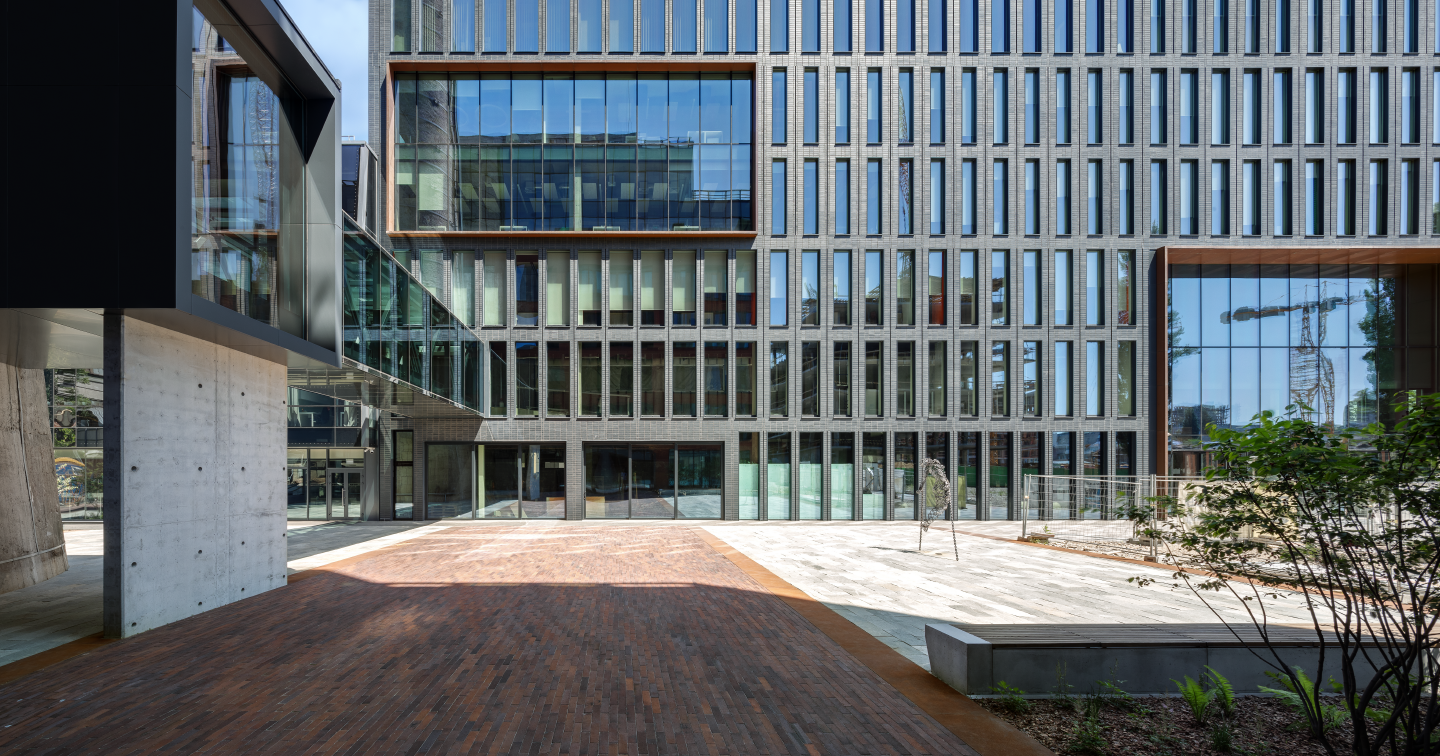 The first in Ukraine innovation park and one of the largest innovation centers in Central and Eastern Europe UNIT.City, developed by the holding company UFuture, gives its residents unique opportunities, attracts innovators and visionaries, generates iconic products and services, and engages foreign investment. In the article at the Forbes five landmark projects that UNIT.City is implementing today is described.
Support for startups
Part of the UNIT.City ecosystem is an accelerator and incubator for startups – NEST. The project operates in two formats:
Bootcamp, free 3-month intensive training for the promising startups;
eResidence, a virtual demo version of residency at UNIT.City, which allows startups that work remotely for a modest fee to hold meetings at UNIT.City, participate in all activities and be part of the ecosystem of the innovation park.
"UNIT.City today is 110 resident companies, 5 business campuses, and coworking, 4 accelerators, 3 investment funds to support and develop Ukrainian startups. Among the residents of the park: DTEK, Rabota.ua, Bolt, BBDO Ukraine, Delfast, Tripmydream, and others".
Carsharing for residents
One of the new UNIT.City projects are the U.Go. It can be used by residents and employees of the park who have a driver's license for more than two years. To take the car, you need to use the digital system of the UNIT.City, book an electric car, and pick up the keys at the specified time.
Residents can use the car for free for the first two hours, the third costs UAH 199, each next hour – UAH 499. Available models are BMW i3 and MINI Cooper SE.
"When UNIT.City is completed, it will be a place without cars. We strive to create solutions that will promote the development of the sharing economy and environmental protection. It is projected that by 2025, the share of the sharing economy in the total revenue of companies around the world will reach 50%," said Constantine Yevtushenko, managing partner of the UNIT.City innovation park.
Academy ucode
ucode is an educational IT program that operates according to the innovative Challenge Based Learning methodology. The learning process in ucode is based on real practice at most, says CEO Florin Beecher. They moved from the traditional market format and work in deep integration with partner companies – experts in their fields. They understand what skills and abilities are needed to be in demand.
You can now study in ucode in five areas:
IoT (Internet of Things), program partner – Ajax Systems.
GameDev, program partner – Ubisoft.
DevOps, program partner – Cisco.
Full Stack, program partner – ITernal Group.
Front End, program partner – ITernal Group.
5G Center
UNIT.City together with the Ministry of Digital Transformation, Huawei Ukraine, and Vodafone Ukraine is creating a test site, and later – an R&D center using 5G technology in the park. This will affect the development of innovative entrepreneurship, the implementation of joint projects to support small and medium enterprises within the "Diia.Business", as well as allow UNIT.City guests to use "Diia" and "Diia ID" instead of physical documents and electronic digital signature.
TINU operating system
TINU operating system is a project that will unite all autonomous services of the innovation park into a single operating center and provide convenient functionality for their management. In fact, TINU will become a "control panel" for UNIT.City: you can order coffee or meet guests at the reception without getting up from the table.
"The icing on the cake is that TINU will have a visual character with whom you can talk and interact," said Artem Boyko, CMO of UNIT.City.
Read more about opportunities and projects in the UNIT.City innovation park via the link.