UCODE IT ACADEMY AND UNIT.CITY TO LAUNCH A FREE PROGRAM FOR STARTING IT CAREER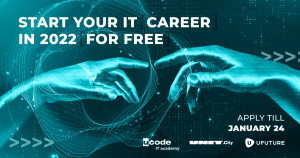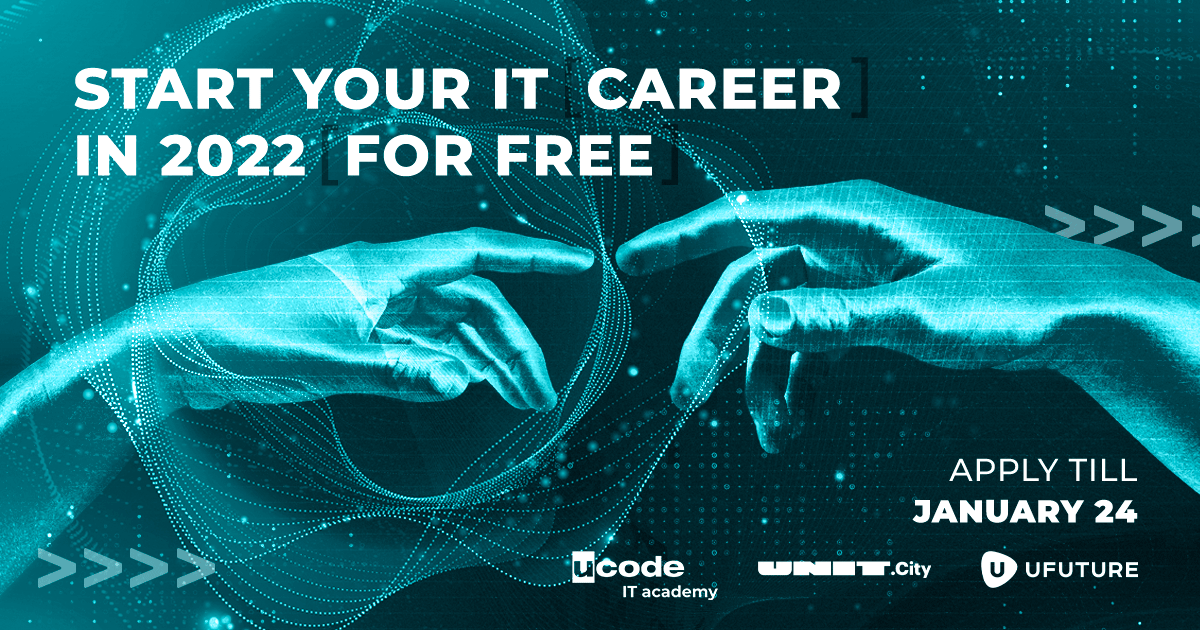 Ucode IT academy together with the UNIT.City innovation park are launching a free training program for students and beginners, who in a short time will be able to work in one of the most popular industries in Ukraine and the world – IT. The program is financed by Vasyl Khmelnytsky's UFuture holding company.
120 students who have successfully passed the tests will be selected to participate in the program. The best graduates will have a meeting with UNIT.City residents, leaders of the IT industry, as well as with partners – Cisco, Ubisoft, Squad, ITernal Group.
Students will learn from scratch such popular disciplines as IoT, GameDev, Full Stack, DevOps in C, C ++, JavaScript, Python programming languages. They will learn IT engineering and try their soft and hard skills in practice. The effectiveness of the training will allow students to get the education in just one year.
"Studying at an IT academy is a real opportunity to build a career in IT, even for beginners. There will be a tough competition. But those who will go through will appreciate it. From day one, they will be immersed in the conditions in which programmers work. But do not be scared, because the program will be personalized, everyone will be able to organize his or her own rhythm. The material will be learned quickly, as the methodology is based on Apple's Challenge-Based Learning framework and the peer-to-peer approach used by Google. Therefore, if you are still thinking about how to start the new year, the answer is obvious: choose to study at ucode IT academy," said Florin Bicher, CEO of ucode IT academy.
The location of the training is UNIT.City, Kyiv. The innovation park has all the ingredients to build successful companies.
Every student of the ucode IT academy and UNIT.City free program will become a part of the innovation park's ecosystem, and thus will be closer to the professional IT community and startups.
"Our goal is to make tech knowledge available to everyone. That's why it was important for us to make this program free. Besides providing access to up-to-date knowledge, we encourage maximum communication between our residents and guests. Students will get not only the qualifications, but also the necessary contacts for further professional growth. This is the key advantage of the ecosystem: it makes it easier to become part of the Ukrainian IT community," said Constantine Yevtushenko, Managing Partner of UNIT.City.
The training will start on January 31 and will last for a year.
Registration of applicants will last until January 24.
The ucode IT academy training program for starting a career in IT is funded by the UFuture holding company of Ukrainian entrepreneur Vasyl Khmelnytsky that integrates his business and impact-investment projects.