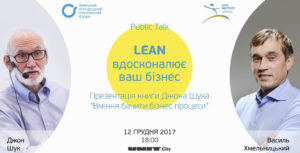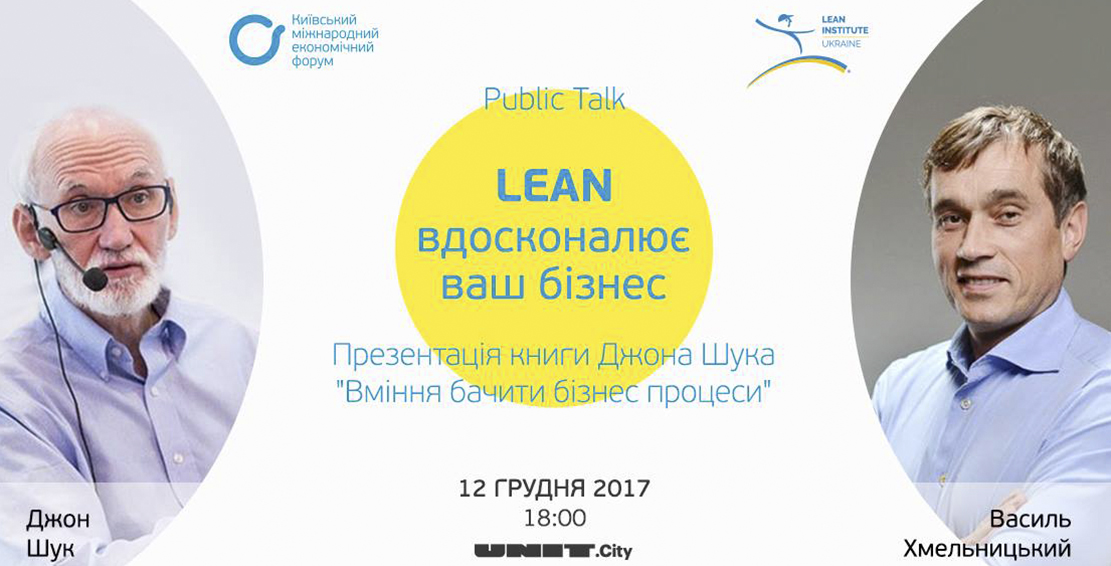 PUBLIC TALK WITH JOHN SHUK AND VASYL KHMELNYTSKY WILL BE HELD ON DECEMBER 12
The Lin Institute Ukraine, in partnership with the Kyiv International Economic Forum, continues a series of events with the participation of well-known experts from various fields, which combine one desire – to move the world forward and make it more advanced and predictable.
December 12, we will meet John Schook (USA), Head of the Lean Enterprise Institute, author of the book "Learning to see business processes", one of the most experienced lean-practitioners in the world and a well-known lean evangelist.
John Shook was the one who saw the lean philosophy formation and took part in the introduction of economical production technologies at the largest companies in the world, such as Toyota and GM. In addition, he is the leader of the international Lean Global Network, so he knows the tools for transforming companies and production systems like no other.
The Ukrainian side will be represented by Vasyl Khmelnytsky. He will tell about the experience of introducing lean technologies in his projects.
Serhii Komberianov, the president of Lean Institute Ukraine.will be the event moderator.
Register via link https://goo.gl/wV8gyA