How Diia Ecosystem in Ukraine Works: a Story from UNIT.City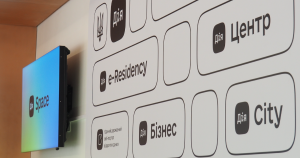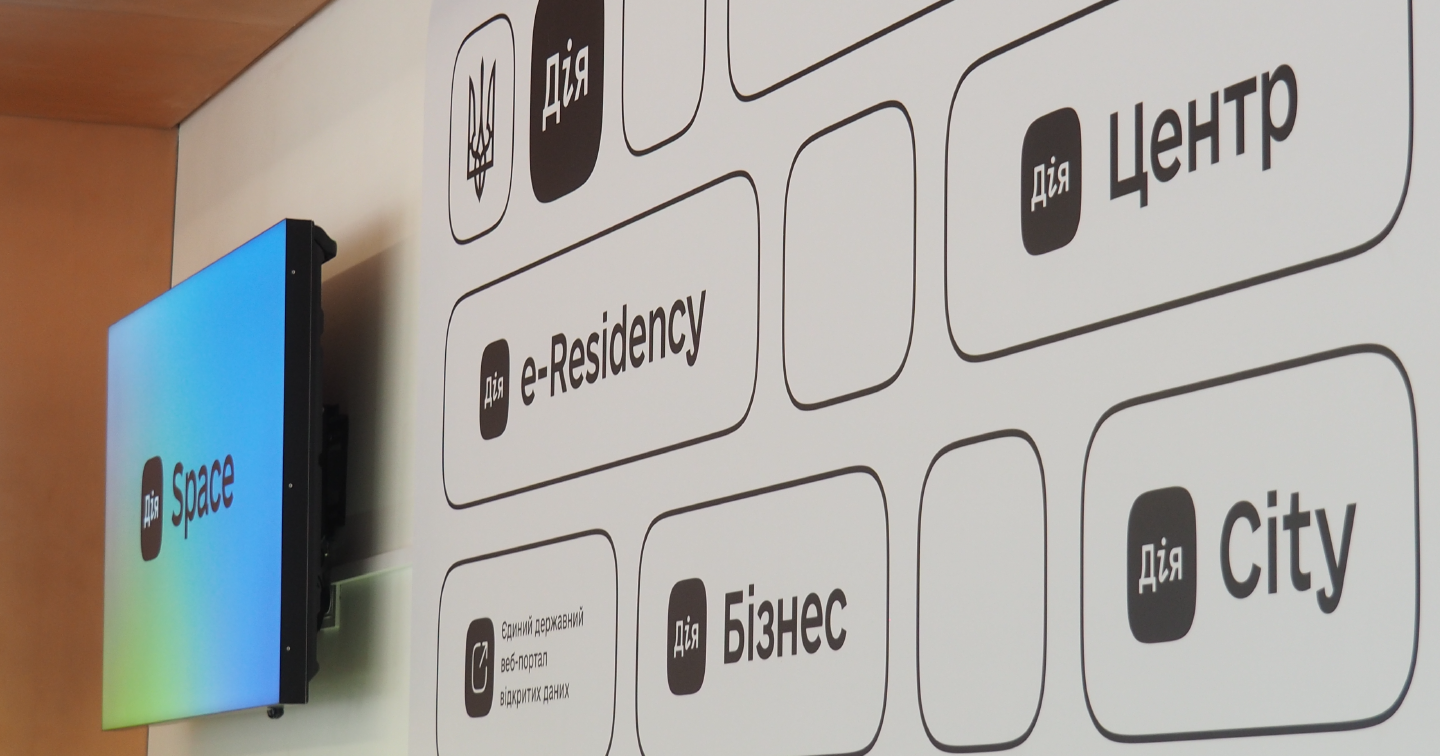 With the news that the first physical point of the Ukrainian government's digital service Diia has opened in the UNIT.City innovation park, the most popular question was "Can they solve the problem with the vaccination certificate? Mine doesn't uploaded".
Yes, they can. And not only that.
– At first, we try to solve problems separately from the laptop or the smartphone. If it fails, we contact support. There are engineers and specialists who contact the registry and solve the problem. Diia changes every day, so the problems are different, – explained Yaroslav, ambassador of Diia.Space at UNIT.City.
– Have you been asked for such help during these days?
– There was a case: the man's residence permit was not loaded in the Diia app. It turned out that it belonged to the old register. We contacted the support service and resolved those issues. However, this is rather an exception. Diia does not store data, data is stored in registers. Diia is just a bridge between a person and government registers. Therefore, if there is a problem in the registry, you should contact them.
– Did businesses and startups come to you?
– Yes, foreign entrepreneurs who have their company abroad and want to expand their presence in Ukraine have come. We offered them such a service as e-residency. As part of e-residency, a person from abroad can get a bank card and do business in Ukraine without even being here physically. We also advised Diia. Business, where you can get a variety of advice for entrepreneurs in Ukraine.
Diia.Space advises and helps to solve problems with any of the Diia services:
Diia mobile app – personal documents and the most popular services of the Ministry of Digital Transformation in the smartphone.
Diia webportal – more than 50 government services online, including the fastest business registration in the world.
Diia. City is the first virtual business country, or virtual economic zone for IT companies with a special tax, financial and legal regime.
Diia. Business is a national business development project: a web portal that helps entrepreneurs create, develop and scale their business, as well as offline centers where you can get a free consultation.
Diia. Digital education is a national project for digital literacy.
Hundreds of citizens address Diia support service every day: both by mail and via chatbot, Yaroslav explains. There can be a lot of appeals a day that need to be resolved by a small number of people.
How to find Diia.Space
Diia.Space is located in one of the buildings of the UNIT.City innovation park, namely B9, next to the coworking space. Anyone can talk with Diia.Space ambassadors and ask any questions about the services.
"You can see the materials, promotion items and videos for better understanding how to use all the services and products of the ecosystem. Moreover, you can even become a beta tester of one of the products," explained Valeriya Ionan, Deputy Minister of Digital Transformation.
* Beta testers are volunteers from among regular users of the product, who have access to its beta version. They usually have an interest in the future product. Beta testing can be used as part of a strategy to promote the product on the market, to draw attention to the final version of the product, to obtain preliminary feedback.
Diia.Space is implemented by the joint efforts of the Ministry of Digital Transformation, the United States Agency for International Development (USAID) and the UNIT.City innovation park.
"Today I am the happiest person in the world: after seven months of working together with the Ministry of Digital Transformation and USAID, we have finally come to a logical conclusion - the implementation of the Diia.Space project at UNIT.City. The Ministry of Digital Transformation is an example of how effective governance can be in the public sector. How young and progressive people in government should be. How much these people want and do. As for USAID, without the long-term support of the US government, without the catalysts that we experience literally every day, it would be very difficult. I want to thank you for being with us," Constantine Yevtushenko, Managing Partner of UNIT.City.
UNIT.City is a project of Vasyl Khmelnytsky's UFuture holding company. This is an open platform for all innovative companies in Ukraine and the region. Today, about 150 residents work here: all of them are either technological or creative companies that are changing Ukraine.