BUSINESS CAMPUS B11 AT UNIT.CITY GOT LEED SILVER CERTIFICATE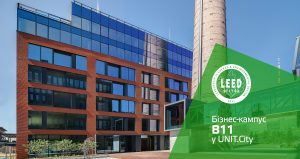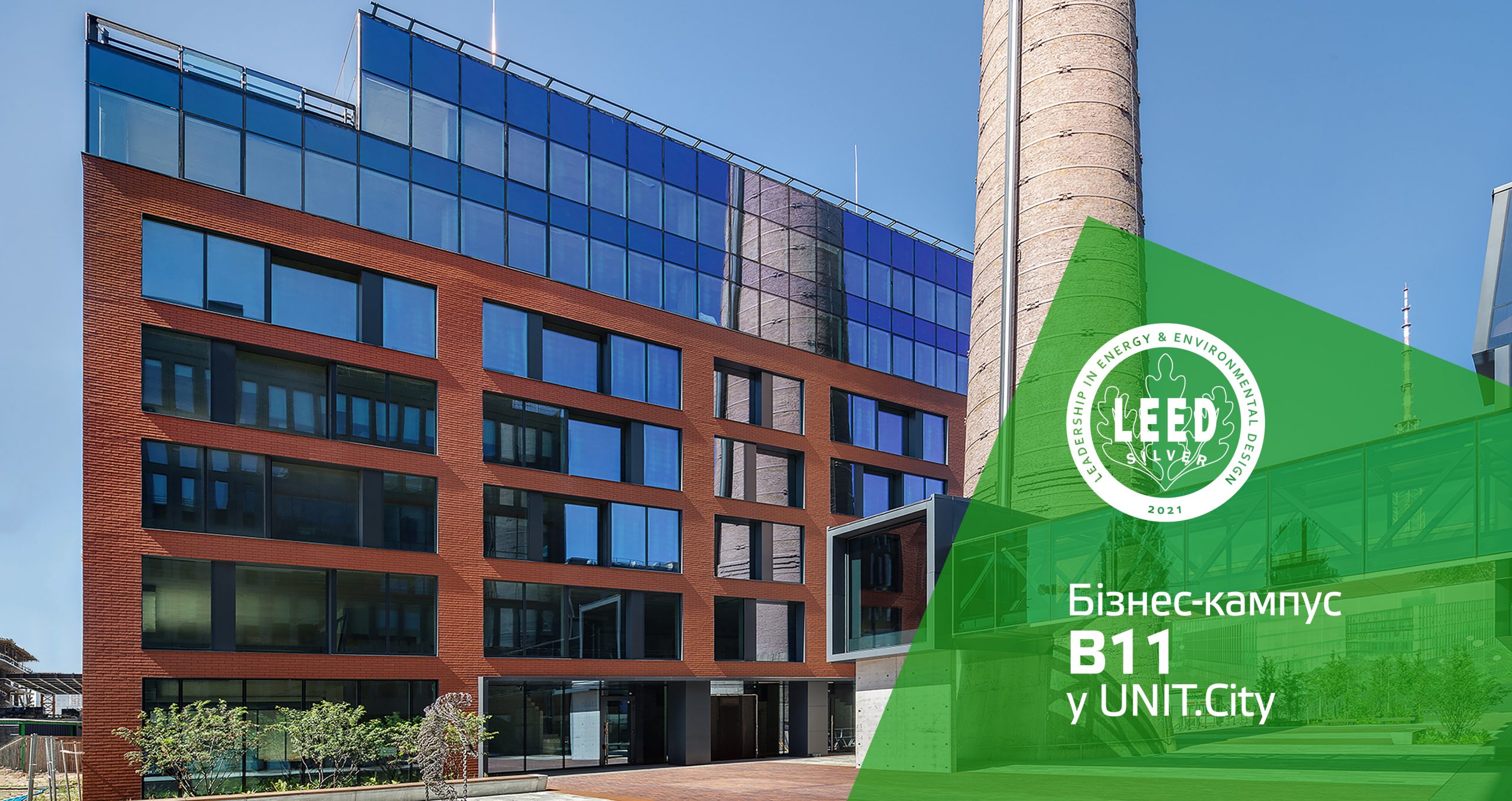 The B11 campus, located in the UNIT.City innovation park in Kyiv, has received a green building award LEED Silver. It is a certificate for highly efficient buildings and sustainable environment from the U.S. Green Building Council.
LEED, or Leadership in Energy and Environmental Design, is one of the world's most popular green certification systems. It encourages builders to create environmentally friendly buildings by choosing a sustainable location, environmentally friendly building materials, saving water and energy resources.
The developer of the project is UDP company, and LEED certification was performed by DELTA Ukraine.
"As a developer of all three innovation parks in Ukraine – UNIT.City in Kyiv and Kharkiv, and LvivTech.City – we committed to the idea of creating energy efficient buildings according to international green standards. And I hope we will become trendsetters of green building in Ukraine, in the development market," said UDP Vice President Vitalii Melnyk.
B11 campus at UNIT.City has:
energy efficient design, which reduces the annual energy consumption of the building by 61% compared to the baseline of the American standard of energy efficiency;
effective plumbing fixtures that reduce water use by 49% compared to the LEED baseline;
landscape area with plants that do not require constant watering;
separate collection of waste for further processing;
smoking ban in the building and near the entrances to it.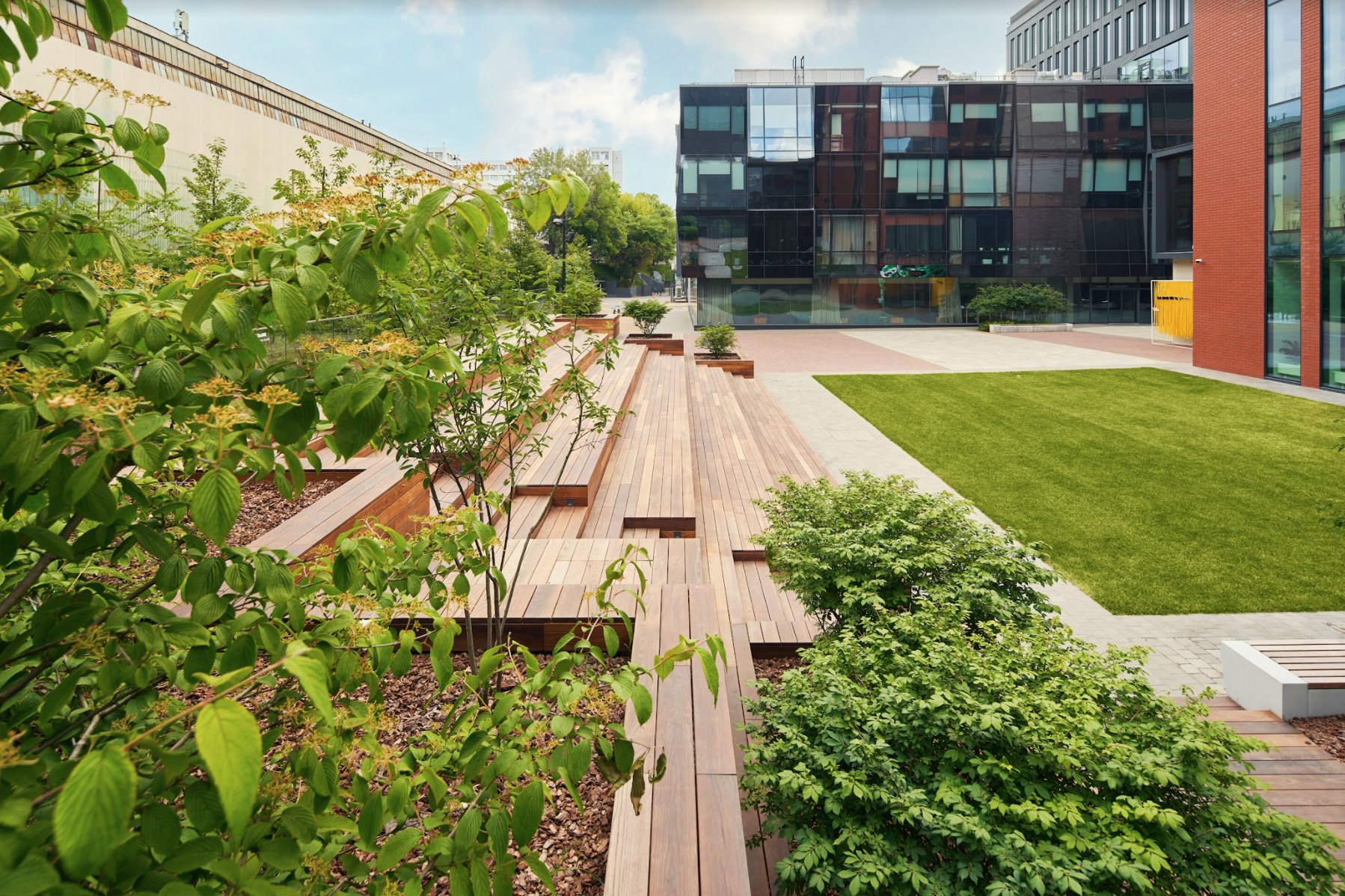 Energy modeling of B11 also received the maximum number of points provided by the LEED v.4 Core & Shell standard.
B11 is the fourth commercial building in Ukraine to be awarded the LEED Silver. Earlier, the B12, B9 and B10 business campuses, which are also located in the UNIT.City innovation park developed by the UFuture holding company, received certificates.