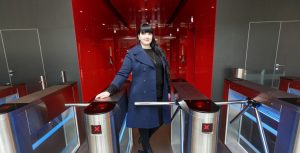 "Each new job should be more interesting and complex than the previous one," Natalia Kalinkina, CEO INDAX
Do not reduce investment due to the crisis, apply innovation, learn and conquer markets with new strength. According to the CEO of INDAX accelerator Natalia Kalinkina, this allows Ukrainian manufacturers to strengthen the company's work in the post-quarantine period. In a column for MC.Today, Natalia talked about how to develop in business, shared the principles of successful investing, and revealed their approaches to creating effective companies.
Among the tips, the head of the production accelerator, who already at the age of 12 earned the first funds, and at 23 — headed the company, gives, in particular, the following:
each new work should be more complex and interesting than the previous one;
most investors invest in innovative startups or large companies — the INDAX team believes that it is worth investing in small and medium-sized businesses and help such companies grow;
it makes no sense to invest in a business whose profitability is less than 15% — otherwise, you will scale not success but problems;
INDAX rule — do not invest in companies that do not keep quality financial statements;
to build a successful company, you need to set realistic KPIs and objectively assess their capabilities;
it's unproductive to invest in a business that wants to open a new niche, but does not understand this market;
INDAX didn't reduce investment due to the crisis — the accelerator believes that this is a great chance for Ukrainian manufacturers to innovate, learn, and conquer markets with new strength.
Read more about smart investments and principles of choice in the article with Natalia Kalinkina for MC.Today.