"You need to work with any team so that it becomes a star," Olena Dobrorodneva, Director of Organizational Development UFuture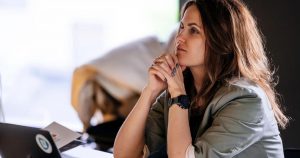 The ability to change and quickly rebuild to achieve the goal is the hallmarks of a "star" team. Olena Dobrorodneva, Director of Organizational Development UFuture and Vice President K.Fund, told in the column WoMo about the characteristics, main mistakes of leaders, and necessary skills in small and medium business, the atmosphere of trust in the team.
Leaders are also wrong
The leader, who takes on all, in his opinion, complex issues, is too active in insisting on the correctness of his decisions and believes that the team doesn't need additional efforts to understand the global strategy — an obstacle to success. Wrong judgments can't only make the team passive but also instil in it unnecessary fear.
Base to start
According to the top manager, "star" teams are a phenomenon inherent in large corporations and structural units or startups. To have a single desire to achieve remarkable goals, it should use three tips:
define development strategy through team dialogue;
create a common mental field (understand each other from half a word);
plan and summarize regularly.
Compare and trust
Criticism makes less sense than building trust with a subordinate who has made a mistake. "Public torture" undermines the manager's authority and reduces the motivation to correct something in the employee. A more effective method is to explain the priority of tasks, the time to complete them, and the global strategy's significance. Also, it will be a plus to realize the functions of other departments for each employee.
Tear the star from the sky
HR, who knows how to find stars, must understand that such specialists must demonstrate high energy and efficiency, the ability to work even in the unknown, to solve complex problems. Similarly, the recruiter, of course, doesn't expect that the employee's creative skills will include telepathy to understand the new team members without words and a phenomenal ability never to make mistakes.
"Martial law"
In crisis times, the leader often has to sacrifice something and keep something with all might. Therefore, it is necessary to think globally: without what departments it won't be possible to survive and with what divisions it's essential to make certain compromises or say goodbye. It suggests that "equalization" in terms of motivation is ineffective. After all, those employees who work hard to save the company from losses don't deserve a cut reward.
Read more about anti-crisis HR and how to work with a good team under challenging times via the link.