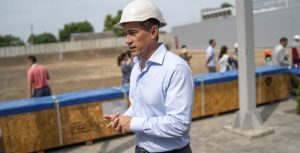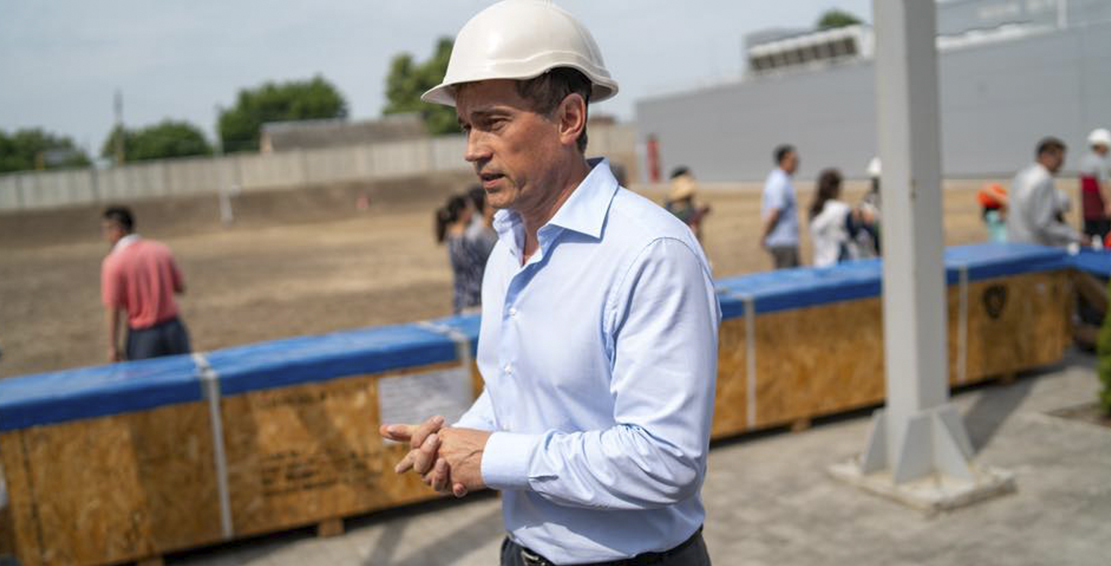 Vasyl Khmelnytsky: Industrial parks in Ukraine cannot exist without investments
A businessman Vasyl Khmelnytsky, the owner of an industrial park in Bila Tserkva, is convinced that the creation of industrial parks is a mutually beneficial format between business and government that can make the Ukrainian economy indicators the whole new.
According to him, this park has already proved its effectiveness.
"Now we take small Ukrainian companies that have access to the sales market, and are employable and innovative. We provide them with additional resources and build factories with them. I'm sure it is the right approach, when private business and the government create conditions. There are monumental opportunities in this – you don't need to be afraid. I expect that the park will be successful. We are very persistent and are definitely going to thrive on this project," Vasyl Khmelnytsky says
Experts predict that a new wave of industrial parks foundation in Ukraine will provoke the final adoption of relevant bills.
The industrial park in Bila Tserkva is one of the few special sites exist in Ukraine. In total, the registry includes about 30 parks. The most famous of them are "Energiia" in Mykolaiv region, "Sumy" in Sumy region, and "INNOVATIONFORPOST" in Dnipro.
The new industrial park is expected to appear in Melitopol, and 10 new parks should appear in Lviv within two years as well. After the adoption of bills No. 2554a-d and No. 2555a-d in the first reading, in Ukraine started registration of new industrial parks.
At the same time, the businessman is sure that industrial parks' functioning can't be without foreign investments.
"Foreign investors are very important, because they entail not only financial backing, but also profound knowledge, know-how and experience. Thus, we also receive a transfer of technology, people and knowledge. The whole Chinese economy rose from the parks, because the parks and factories bring not only taxes, they also bring jobs and this leads to good salaries and hence consumption. So this is a mover, an incentive to develop economy," Khmelnytsky Vasyl adds