"Startup culture changes the approach to understanding money and its value," Constantine Yevtushenko, Managing Partner of UNIT.City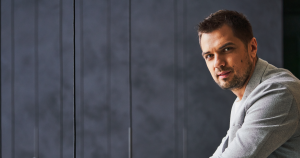 We need to understand how startup culture works abroad because it is just emerging in Ukraine. This is a new culture where the philosophy of creation and change takes away the sleep of talented young people and rationalizes the craziest ideas. In a column for Economichna Pravda, Constantine Yevtushenko, Managing Partner of the innovation park UNIT.City, explains how the startup ecosystem works, the "new money" market, and why Ukraine is experiencing a stage of change in its business culture.
In the developed ecosystems of startups, people are not afraid that the idea will be stolen and they will make money on it. After all, only 2-3% of all startups become successful, and even fewer ideas are implemented. It is difficult to invent an idea, even more, difficult to implement it.
Why is this happening
At the start, the idea begins with the formation of a team that implements it. Then there is the need for the first money to rent an office, pay for utilities, buy the necessary.
Raising capital begins with a seed round (sowing), when the startup tries to raise the first money, say, 50 thousand dollars.
In the beginning, startups are funded by the FFF category — friends, family, and fools. With the first two, everything is clear, but the third category is people who sincerely believe in the success of your startup.
What's next
When you go for larger rounds of financing and can sell 5-7-10% of the company's shares, their value determines your capitalization. At the same time, you may still have a large debt burden of previous periods.
"Ecosystems created in Silicon Valley, Israel, or South Korea have a huge number of companies with a capitalization of more than a billion dollars or even hundreds of billions. There are almost no unicorns among Ukrainian startups."
How to become successful
There are key elements without which you can't fly. First of all constant improvement, flexibility, and confidence in your idea.
You need to clearly understand for whom and why you took up your idea. The startup creates value for people, solves an issue, improves the service. Many startups become permanent companies that can be in the market for a long time, bring value for a long time, and be potentially interesting as partners or as purchase items for corporations.
How in Ukraine
Ukrainian business culture is at the stage of change and only ideas can not modernize it. Appropriate infrastructure is needed for the development of startups. A place where people can share experiences. And education. Young ideological people need to be taught to be successful in the new world.
"Startup culture creates an environment that encourages each member to grow further. You earn as much as the people you communicate with earn on average," explains Constantine Yevtushenko.
Read more about startup culture and changes in the thinking system of Ukrainians through systemic innovations via the link.