"Our key task is to prepare the business for scaling and guide it through the growth process", Vitaly Gorovoy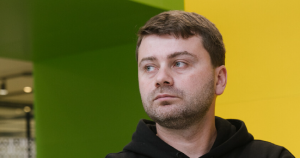 InSoft Partners uses a hybrid format — on the one hand, the company cooperates in a syndicate with partners, makes investments, helps with M&A. On the other hand, he is deeply immersed in the operational life of portfolio companies and helps with those issues in which he has accumulated expertise. In an interview with Focus, founder of InSoft Partners Vitaly Gorovoy spoke about the transition from an investment fund model to serial entrepreneurship and shared how InSoft helps companies scale their business and why he decided to launch the ucode IT academy startup.
InSoft Partners is like an accelerator of an existing IT business — we buy a share, and then actively help the business grow both in strategy and networking, and are directly involved in the daily life of the company and strengthen the operational team.
Our main task is to prepare the business for scaling as much as possible and to conduct it through the growth process. A McKinsey study found that more than 50% of fast-growing companies are unprepared for business, and growth quickly declines to its previous level.
Three categories of IT companies apply to InSoft Partners. The first is those businesses that are not growing fast enough, according to their owners. The second — those who are on the same level for a long time. Their owners have already tried everything they knew but did not achieve the desired result. And the third is those who have current problems.
The initiative to create an educational project ucode IT academy belonged to my partner and founder of the holding company UFuture Vasyl Khmelnytsky. We already had a joint IT project with him and periodically talked about how to build quality IT education in Ukraine. In fact, after about a year of our conversations about IT education, we decided to create our own project — ucode IT academy.
ucode IT academy is a mix of different educational approaches from the world practice — the experience of training programmers by Apple (CBL methodology) and Google (peer-to-peer approach), 42 (teamwork and challenge approach) and others. Plus, we decided that we do not want to build our own teaching expertise, but are ready to partner with IT companies — market leaders who help us prepare programs and provide mentors, and at the end of the training invite graduates to work.
Read more about business scaling and startup development via the link.