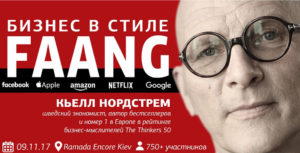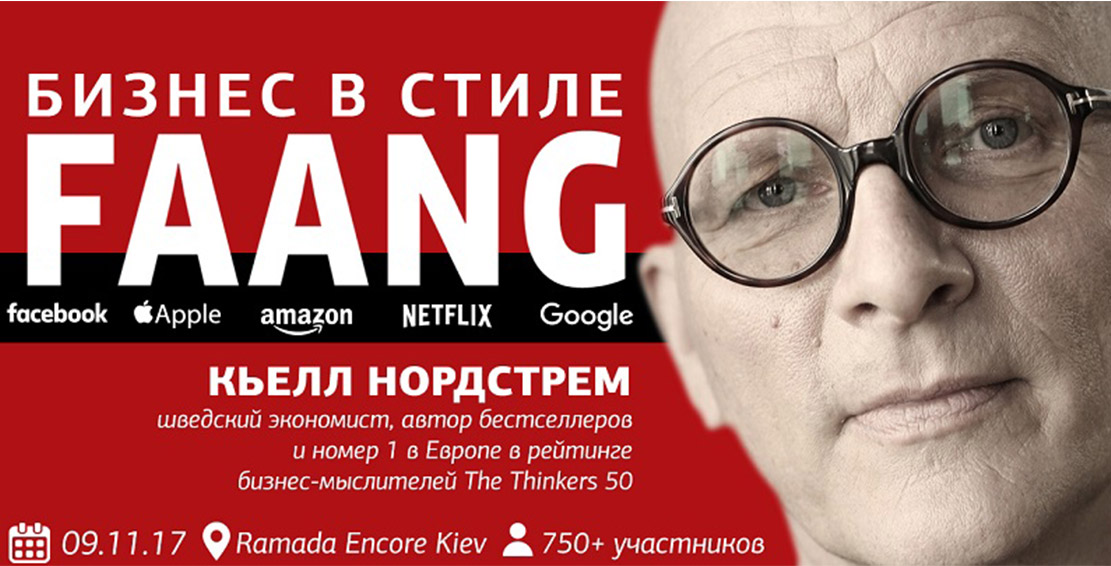 ON NOVEMBER 9, KJELL A. NORDSTROM, CO-AUTHOR OF THE WORLD'S BESTSELLER "FUNKY BUSINESS," IN KYIV!
K.Fund Media is the information partner of the event.
Forecasts by Dr. Kjell A. Nordstrom have come true with 100% accuracy: we live in the economy he has predicted and we build companies on the models he has proposed. But the world is changing at an incredible pace.
Our time is unique because of its swift changes: globalization, urbanization, an incredible surge of digital technologies.
What does the future hold for us? How will the post-funky business look like? How will one survive in this new world and benefit from the inevitable changes? What will be the ultramodern business environment? How should our business change in accordance with the new reality?
The famous Swedish economist, writer and business speaker, Dr. Kjell A. Nordstrom, will give answers to these questions in Kyiv at BUSINESS IN THE STYLE OF FAANG on November 9, 2017, while highlighting new principles for corporations, new industrial systems, a new geopolitical reality, and most importantly, the art of making money in the world's new matrix.
A video invitation by Kjell A. Nordstrom
Kjell A. Nordstrom is rightly called the preacher of a new economy, one of the most original thinkers of our time. He is familiar to most people as co-author of the books "Funky Business" and "Karaoke Capitalism."
If you want to remain a leader and be one step ahead, you need a new strategy and skills to "think from the future." And internationally renowned speaker Kjell A. Nordström will help you with this by expanding your horizons, making you a visionary on a large-scale basis, helping to build strategies for the leaders and organizations of the future.
"It has been quite some time ago that I can remember that a lecture has been so inspiring, though provoking, personal, humorous and entertaining. Without any exception I have received similar feedback from my fellow partners, including our global team." Pieter J.A.M. Jongstra, AABS Managing Partner Central Europe, Ernst & Young
Become a trend setter and visit a master class by Kjell A. Nordstrom on November 9.