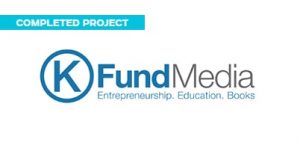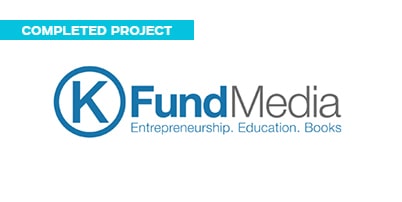 MEDIA SOURCE ABOUT NEW POSSIBILITIES
kfund-media.com
K.Fund Media is an information platform about entrepreneurship, education, business literature, which worked from March 2017 to November 2018. The mission of the project is to open new opportunities in the fields of education and entrepreneurship in Ukraine and abroad.
The audience of K.Fund Media are goal- and result-oriented, optimistic people. The platform features information, research and discoveries in management and other aspects of business, success stories of companies and their leaders, reviews of the world's best books on leadership, entrepreneurship and self-development. Particular attention was paid to the activities of business schools operating in Ukraine.
The achievements of the project are:
Up to 200,000 visitors every month;
Wide representation in social networks (more than 30,000 subscribers);
Approximately 10 new formats of presenting information materials;
Hundreds of articles on entrepreneurship and management;
About 200 reviews on best-selling books for business;
More than 100 success stories of Ukrainian entrepreneurs;
Interviews with and op-eds by prominent speakers such as world-famous Swedish economist, professor of the Stockholm School of Economics Kjell Nordström; Vice President of KAIST Business School in Seoul, ex-adviser to Samsung Jo Sung Park; Country Director for Ukraine at Google Dmytro Sholomko; General Manager for Central and Eastern Europe at Airbnb Andrew Verbitsky; Goldratt Research Lab CEO Alan Barnard; Senior Coach at the University of Sheffield Nikos Lambridis, and many others.
«K.Fund Media has become a successful project. We have created an extensive database of materials that provide various solutions to problems related to life and work. The world is changing dynamically; nevertheless, most of the texts will continue to be relevant, and our readers will be able to revisit them repeatedly to find answers to their questions»

Editor-in-Chief of K.Fund Media Darya Kutetskaya
The K.Fund Media archive is available in Ukrainian and Russian at kfund-media.com.