Workshop "Innovation in Small and Medium Business 2021" from the Sector X acceleration hub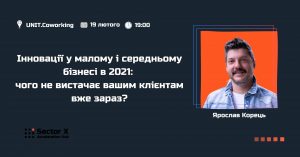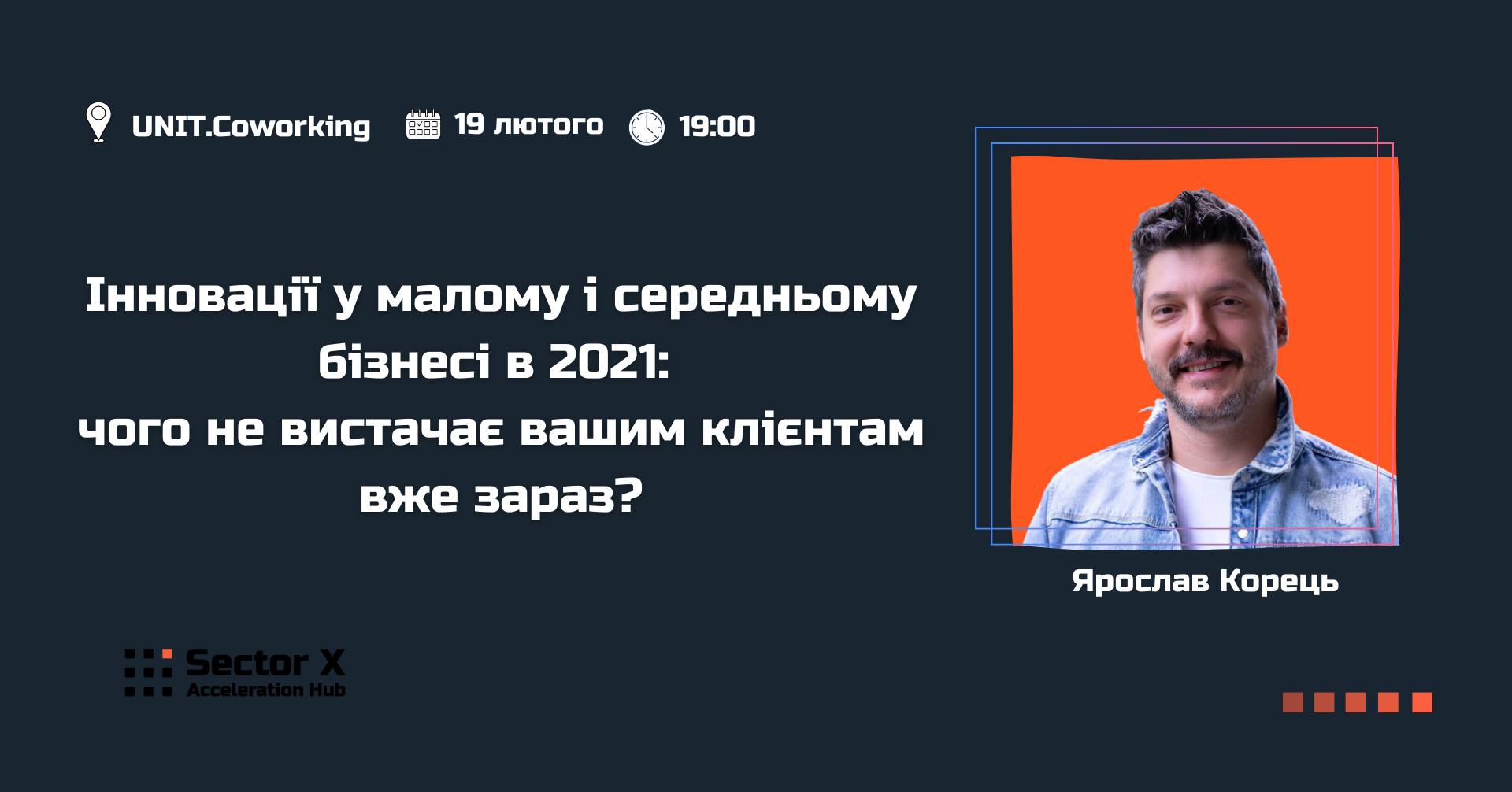 On February 19, Sector X Acceleration Platform (UFuture project) organizes a workshop "Innovation in small and medium-sized businesses in 2021: what do your customers lack now?"
During the event, participants together with speakers will discuss trends and cases in Ukraine and the world, consider their own projects and the following issues:
10 tools that will help to digitalize any small or medium business and analysis of cases of each participant of the workshop;
e-commerce infrastructure, or why everyone hates the Ukrainian Internet;
basic concepts of e-commerce. Cases of companies on the correct and current operation of processes and methods of solving problem situations;
super app against niche apps. How two controversial visions work simultaneously in different countries and what paradigm to prepare your business for. Cases from both paradigms;
NoCode paradigm. How to start your project in e-commerce without programmers and special knowledge. Example of project implementation on nocode tools.
Splacheno — a case for e-commerce automation and winemaking logistics.
The speakers of the workshop will be:
Yaroslav Korets is a consultant for entrepreneurs and top managers in the field of digital transformation, automation and e-commerce with over 13 years of experience in launching and promoting digital projects in Ukraine, Russia, USA, Germany, the Netherlands, Georgia, Kazakhstan and Italy.
Viacheslav Maiakin, head of Partnerships Sector X with experience in launching five successful acceleration programs for startups (EGAP, USAID, UNDP InnovationBOX, 1991). Created and successfully carried out the exit of three startups (Belgium, Germany, USA).
Participation in the workshop is free, subject to prior registration via the link. The number of seats is limited and provides no more than 15 participants for comfortable work of the speaker with each entrepreneur.