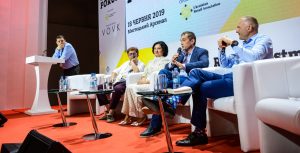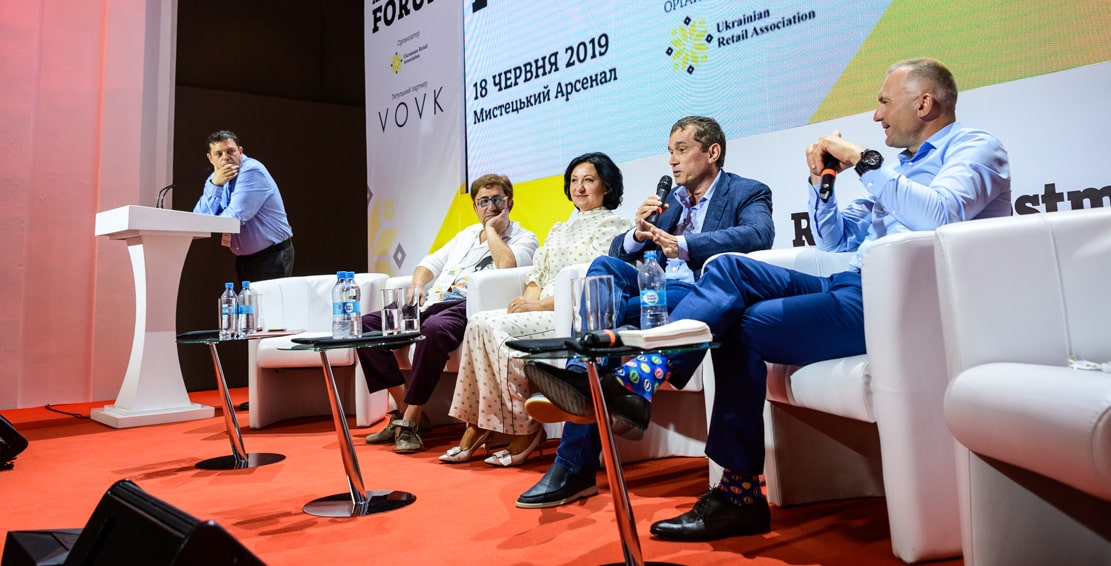 Vasyl Khmelnytskyi: Production Is the Future
On June 18, 2019, at the invitation of the editorial staff of "Novoye Vremya", Vasyl Khmelnytskyi participated in "Investments in Business" panel which was held in Mystetskyi Arsenal as a part of RAU Investment Forum. Oleksandr Paskhover, the magazine's observer, was moderating the panel.
Founder of UFuture shared the stage with the co-founder of Epicenter K Group Halyna Hereha, co-owner of Dream Town shopping center Harik Korohodskyi, and the founder and CEO of Concorde Capital Ihor Mazepa.
"Our company is building 18 projects in different spheres now, and 50% of them is impact business. This is a long business which gives not 15%, but 7-8%, and is paid off within 8-10 years, but has a very significant social meaning," Vasyl Khmelnytsky emphasized.
Vasyl Khmelnytskyi believes that, after the crisis, it is necessary to restore the areas that can bring money to the country. And, first and foremost, he says about production.
"Who said that the Ukrainians can't produce goods for the whole world? I'm building 5 plants now. Income in production is at least 25%. You kill two birds with one stone: you earn good money and create jobs, and, therefore, you develop the country's economy. Production is the future. Mediators are pushed out of the market. Manufacturers strive to receive the maximum profit and look for ways to deliver products directly to consumers," Founder of the investment group said.
Vasyl Khmelnytsky said that there were a lot of talented people in the country, and added: "It's a misfortune that young people leave the country with their teams and companies. Perhaps, when we start developing production, they will start coming back, and the economy will come to life."
RAU Investment Forum was held for the first time. The international event gathered owners and top managers working in retail, development, and B2B as well as investors, brokers, consultants and government officials. The key topics of the forum were investment in business, the analysis and dynamics of the real estate market, new large-scale trade subjects and their impact on the market, economy and urban infrastructure.