Vasyl Khmelnytsky will speak about growing in crisis at the Business Wisdom Summit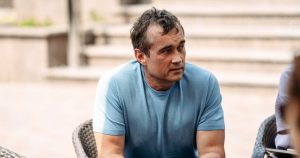 There is no better time to innovate than a period of crisis. Economic instability is a chance to conquer new markets and seize unprecedented opportunities. To miss is to lose. The founder of UFuture Vasyl Khmelnytsky and other owners of large Ukrainian companies will lecture at the Business Wisdom Summit about how to turn irrational fears into effective business solutions.
A summit is a flagship event that brings together leaders and business representatives, held by the media holding ekonomika+ and the magazine "TOP-100. Ratings of the largest". The event brings together industry professionals to share the experience gained throughout the year. In 2020, the founders of UFuture, Monobank, Datagroup, Regional Gas Company, HD Group, Petcube and other leading companies will share advice on crisis management.
This year, for the first time, the summit will take place in an online broadcast format. Anyone can participate free of charge due to pre-registration via the link. 20 participants who will use the Offline VIP format will be able to meet market leaders in person at the UNIT.City innovation park.