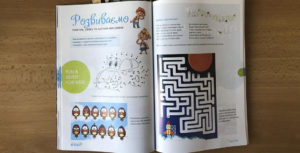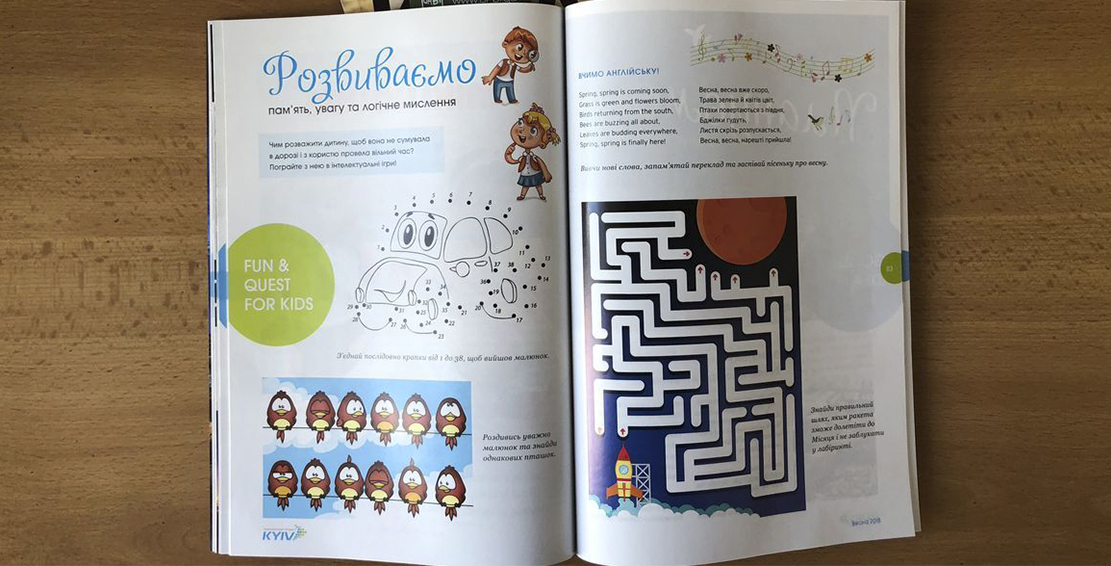 Updated Kyiv Airport Magazine
New headings, stylish design, even more interesting texts and relevant ads.
Starting from the beginning of 2018 RTM-Ukraine has a new partner in the preparation of the Airport magazine issues – State Enterprise "Burda-Ukraine". Thanks to our collaborative work, the magazine has become even more interesting and stylish, it concerns both content and design.
We planned the Children's page a long time ago, and from the next issue we begin to publish educational and entertaining texts and pictures that will help parents to entertain children and ease to spend the staying at the Airport time.
The texts about different countries, about the national peculiarities of the peoples of the world and the useful advice to the travelers are constant. Traditionally, much attention is paid to travelling around Ukraine. The flight schedule for the season is permanent content of the magazine.
Traditionally, we allocate several pages for the domestic showbiz news and for the calendar of cultural events in different cities of the world. We combine entertaining and useful information: from the next issue you will learn about important financial and legal aspects of crossing the Ukrainian border.
Business travelers will appreciate the benefits of real estate investment from the Orbi Group and reflect on key changes in the future of the planet and humanity that economist Kiel Nordström has outlined.