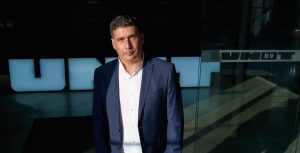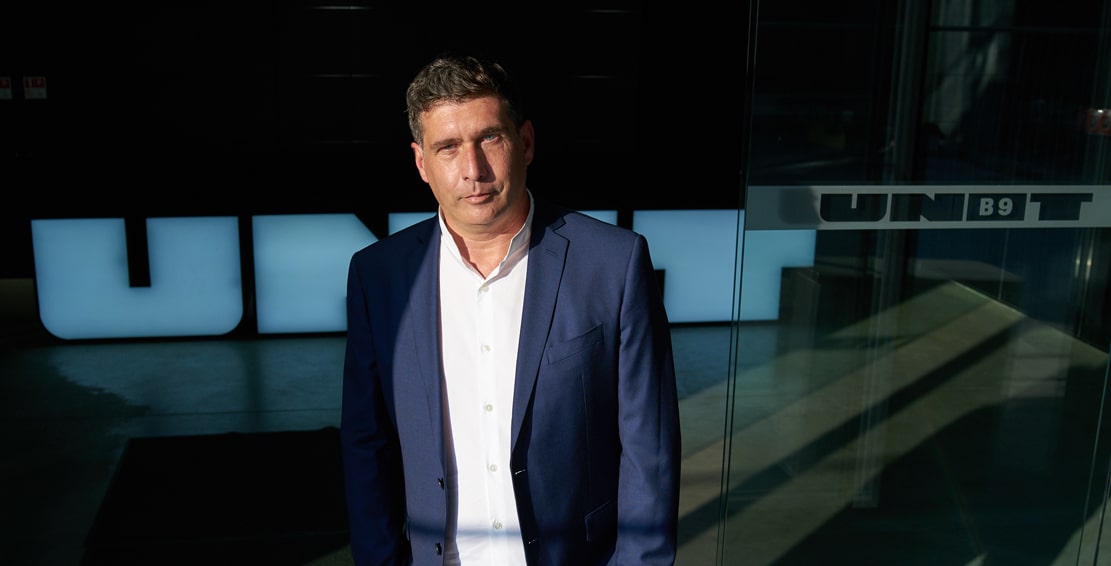 UNIT.City starts international expansion
Dominique Piotet becomes CEO of the first innovation park. He will focus on the team's efforts on integrating UNIT.City into the global technological space.
Kyiv, September 4, 2019. – The first innovation park, UNIT.City, starts the second phase of its development which includes its integration into the global innovation ecosystem. To complete this ambitious task, the company is changing its managing structure and introducing a new position of CEO which will be occupied by renowned Silicon Valley innovation expert, Dominique Piotet. He has over 20 years of experience in digital transformation, including work in Fortune Global 500 companies.
"UNIT.City is entering the next level. I'd like more international companies to open their offices here and hire Ukrainian programmers who have proven themselves to be highly-qualified specialists. To make this real as soon as possible, we've invited Dominique Piotet, a person with experience in Silicon Valley, to become CEO of the innovation park. Thanks to Dominique's experience and his knowledge, UNIT.City has every chance of breaking into the innovative system of the world. I am grateful to Bakhmatov and Yakover for their contribution to the development of the innovation park that has turned an ambitious startup into a unique project of the international level," Vasyl Khmelnytsky, Founder of UFuture, said.
"I'd like to thank Vasyl Khmelnytsky for the invitation and Max Yakover and Maxim Bakhmatov, who have met me with support and who shared their experience from the very first day. I am delighted to see what they've managed to build over the years. In Silicon Valley, where I worked for many years, Ukraine is well known for its great developers who work in such companies as Google, Facebook, Airbnb, Uber. When I first heard about UNIT.City, I realized that I should definitely get acquainted with this project to see where such talented IT-specialists come from," Dominique Piotet, CEO of UNIT.City emphasized.
UNIT.City's managing partners Max Yakover and Maxim Bakhmatov are leaving the project as it was planned due to the end of the three-year contract. The company is grateful for their contribution to the development of the innovation park at the first and most responsible stage of its establishment. Within three years, UNIT.City has launched an IT-school for gifted youth, UNIT Factory, built five business campuses, co-working space Chasopys.UNIT, a free gym, and several cafes. In the next seven years, the park is expected to attract about 15,000 new residents and create 10 R&D laboratories.
"In three years, we've created not just a brand, but a phenomenon. Today UNIT.City is already a household name. We've managed to succeed thanks to Vasyl Khmelnytsky, who risked to invest money, a huge team working on the project, and the residents of the park. Particularly, we are grateful to the very first residents who believed in us, because nothing like this existed in the country then," Max Yakover, Managing Partner of the innovation park, said.
ADDITIONAL INFORMATION
UFuture is a Ukrainian private equity firm and group of companies, based in Kyiv. UFuture consolidates UDP, which is a real estate development company specialized in large infrastructure projects, the country's second biggest Kyiv Sikorsky international airport, national Ukrainian outdoor advertising operator RTM, and Bila Tserkva industrial park. The group develops new and innovative businesses such as renewable energy generator UDP Renewables, pharmaceutical producer Biopharma, and innovation parks UNIT.City and LvivTech.City. UFuture supports and coordinates numerous impact and sustainability projects related to education and economics, some of which are annual Kyiv International Economic Forum, Small and Medium Entrepreneurship School, cutting-edge IT coding school UNIT Factory and Lean Institute Ukraine.
UNIT.City is Ukraine's first innovation park. It is the location where matchless infrastructure and all-inclusive ecosystem enable high technology, innovative and creative businesses to happen and flourish. The goal is to become the center of innovations and a one-point entry into Ukraine for investors, partners and new technology from all over the world. The mission of UNIT.City is to create a unique innovation platform where advanced companies, start-ups and mavens get an opportunity to cross paths and work together ramping up their growth and honing quality. Park offers its residents a package of additional services for business development: meetings with investors, counseling, mentoring and accelerating programs, prototyping laboratories, great infrastructure for work and leisure.
CEO of UNIT.City Dominique Piotet is a recognized expert with a 20+ year experience in strategy and operational digital transformation for Fortune 500 companies, both as a consultant and as a corporate executive. Previously, Dominique was CEO of FABERNOVEL US, the US subsidiary of the global Innovation agency FABERNOVEL, the founder and owner of Rebellion Lab, a digital strategy consulting agency based in the Silicon Valley. Dominique worked and advised directly CEO's and Government officials in the US, Europe, China, Australia and Japan. Prior Piote was responsible for digital strategy and innovation for BNP Paribas globally. Dominique has become one of the finalists of the global search initiated by UFuture and done by an international team of "Pedersen&Partners" that is specializing in top-level executives. Piote is also a successful entrepreneur with more than 50 investments in the portfolio, a startup mentor and advisor and is part of several nonprofits as advisor and ambassador. Dominique is also co-owner of Sierra Nevada Hospitality group, with two boutique hotels in the Foothill of Yosemite National Park. Dominique is a contributing columnist for various global publications. He is regularly an invited lecturer for IBM, Oracle, Microsoft, Vogue. He is co-author of the best-selling and award-winning book "How the Web changes the world", published in four languages (French, Polish, Portuguese, Spanish). Dominique has several awards. He is Knight of the National Order of Merit, given by the French President to recognize his work to support the digital transformation of the French economy and for the bridge he created between Silicon Valley and France. He was recognized as Digital Personality of the year in 2013 and received the price of the best book on technology in 2008.