UNIT.City has opened an innovative technology platform with a 5G network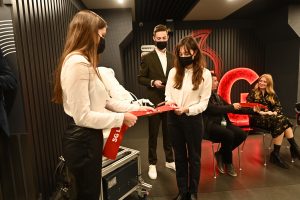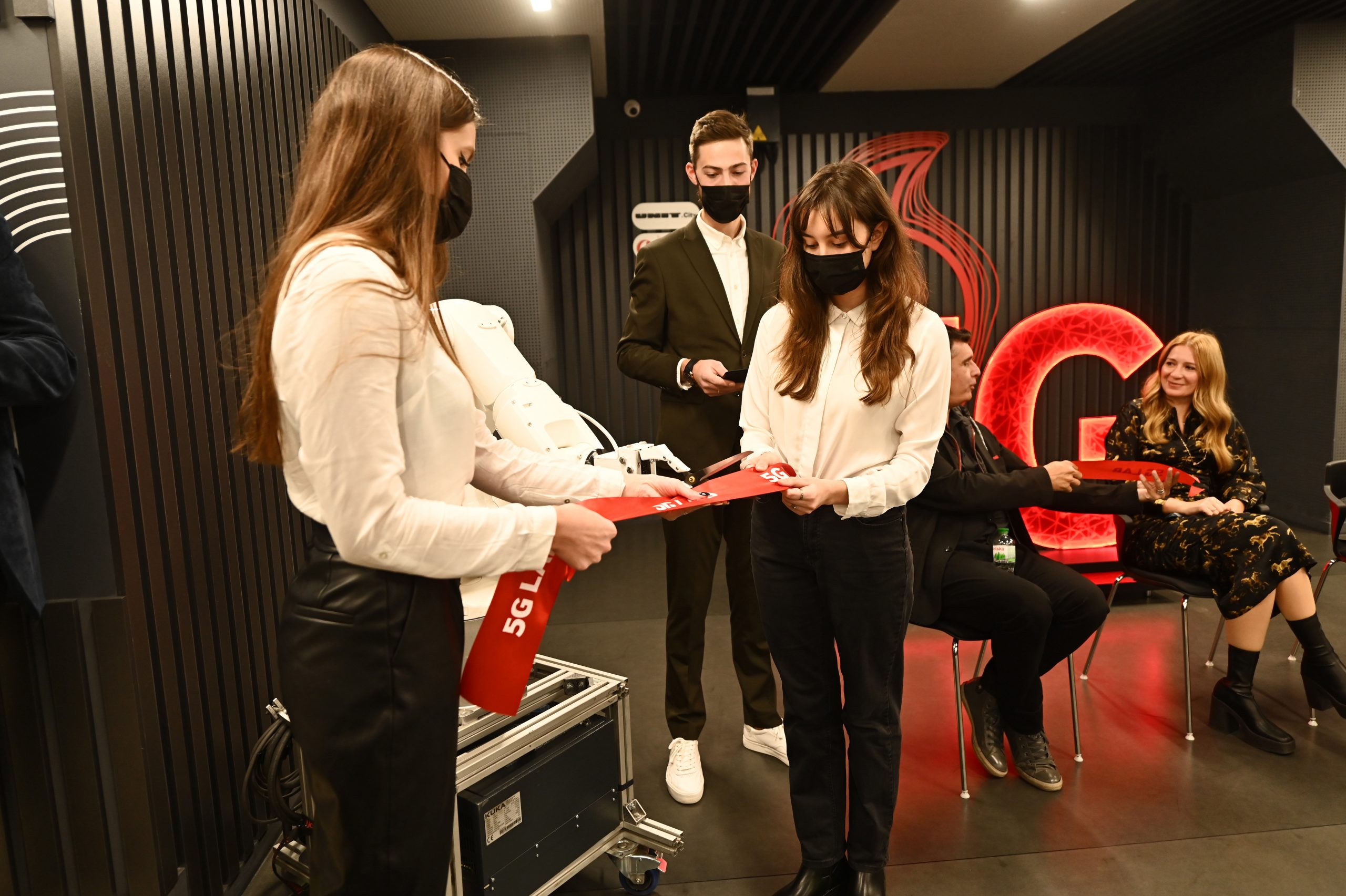 On October 28, 2021, the 5G Lab was presented in the UNIT.City innovation park, which is being developed by the UFuture holding company, where the first test zone of 5G technology was launched. This is a joint project of the Ministry of Digital Transformation, Vodafone Ukraine and Huawei Ukraine and the UNIT.City technology park.
5G technology in Ukraine was opened by Deputy Minister of Digital Transformation for Digital Infrastructure Development Oleksandr Shelest, CEO of Vodafone Ukraine Olga Ustinova, Director of Huawei Ukraine Ma Qi and CEO of UNIT.City Dominique Piotet.
"UNIT.City residents work every day to create innovative and breakthrough solutions. However, for this they need conditions and opportunities that will allow them to unleash their potential to the maximum. This is exactly the place where the 5G Lab is. Modern, multifunctional space with technology that is practically unavailable in Ukraine. And not only UNIT.City residents, but also any tech company can freely use the 5G technology zone. After all, we are convinced that when all market players bring value to each other, the ecosystem becomes more mature. And only in this way can project appear in Ukraine that can change the whole world," commented Dominique Piotet, CEO of UNIT.City.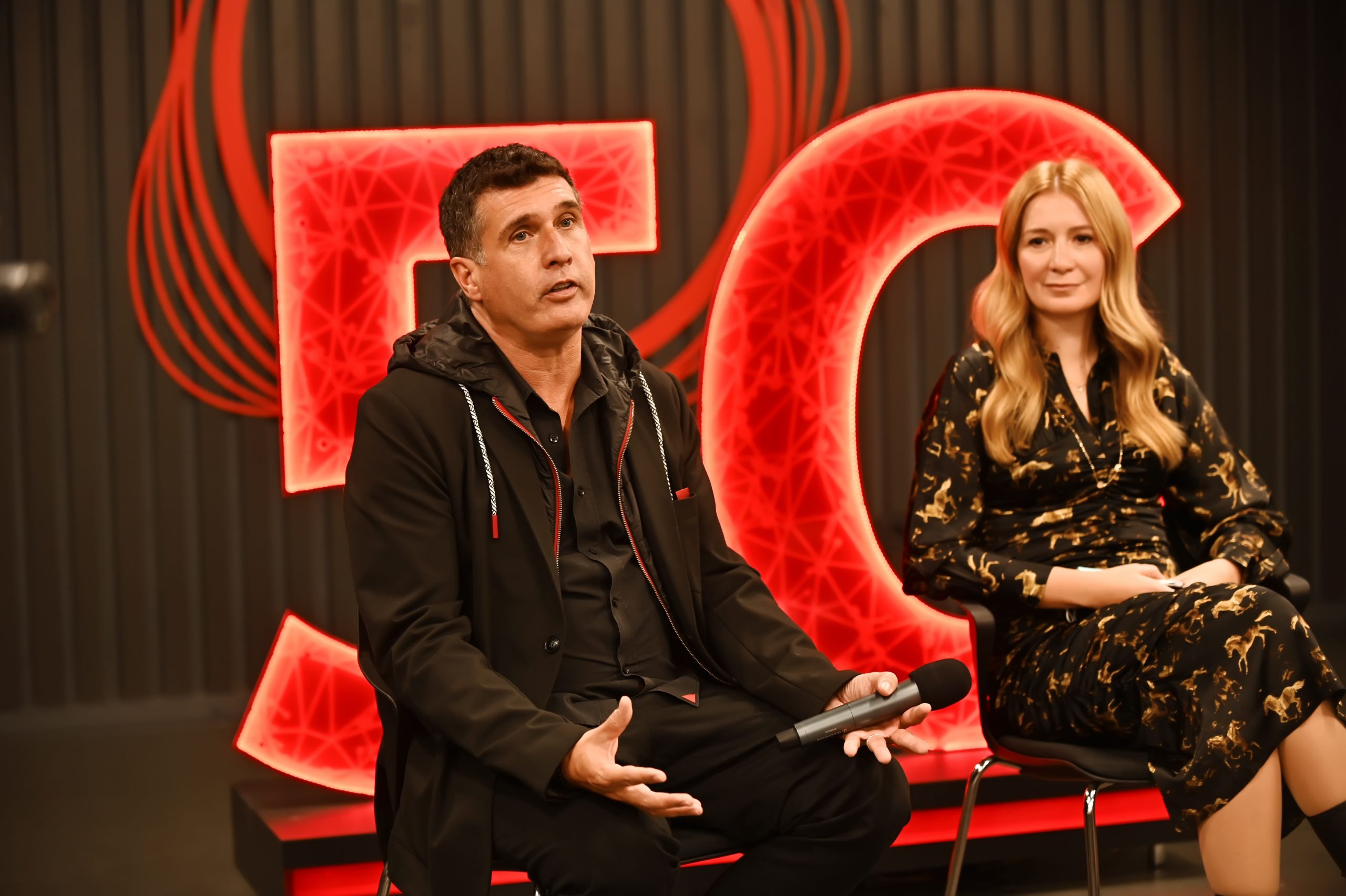 Deputy Minister of Digital Transformation for Digital Infrastructure Development Oleksandr Shelest noted that in the first stage, 5G communication will bring the greatest benefits to businesses in the first place.
"Ukrainians who are afraid of 5G will be able to learn here how this technology works and what it provides, and with the help of their awareness to remove their own fears," he added.
CEO of Vodafone Ukraine Olga Ustinova believes that 5G will provide new experience in those areas where speed and minimum latency are extremely important:
"Unmanned vehicles, remote surgeries or the robotic industry are already happening in countries where Vodafone has launched 5G networks. But all this will not appear in Ukraine by itself. Our challenge today is to begin to shape the 5G ecosystem, an important part of which is industrial and custom technology-based solutions. After all, in order to use the true potential of 5G, not only networks and devices are enough. Mass integration of 5G into services is required. The platform aims to become a hub that will bring together 5G enthusiasts and allow them to test their hypotheses on a real part of the network."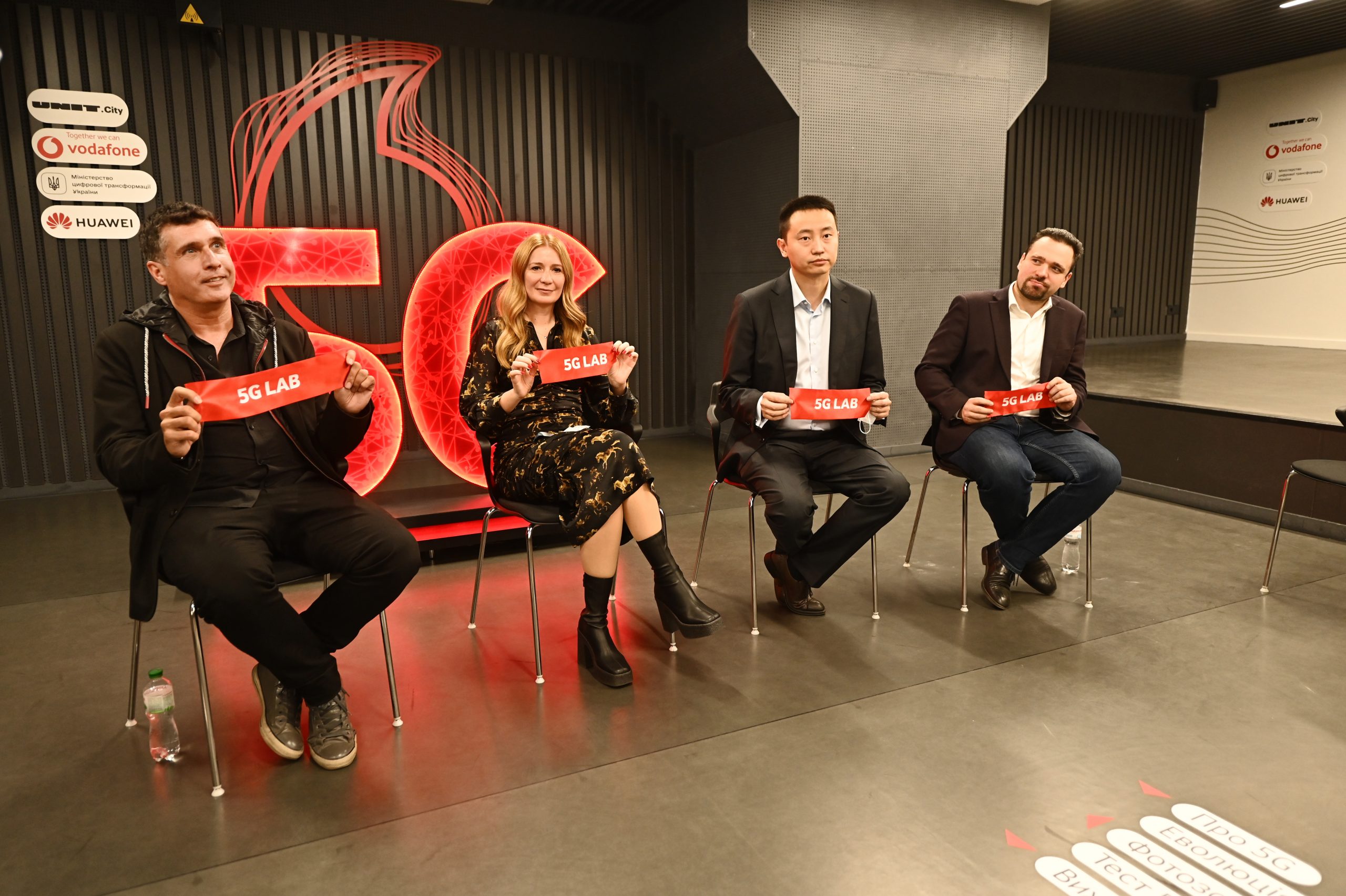 According to Huawei Ukraine Director Ma Qi, 5G currently faces two main tasks: to further improve the quality of service for mobile Internet users and to ensure the sustainable digital transformation of industries.
"We believe in 5G Lab as a platform that will expand the boundaries of innovation and bring new values to the entire ecosystem. We highly value the partnership with the Ministry of Digital Transformation of Ukraine, Vodafone Ukraine and UNIT.City. In particular, we are proud that Huawei is able to provide technical support in the implementation of such a significant project for the development of Ukraine's digital economy," he added.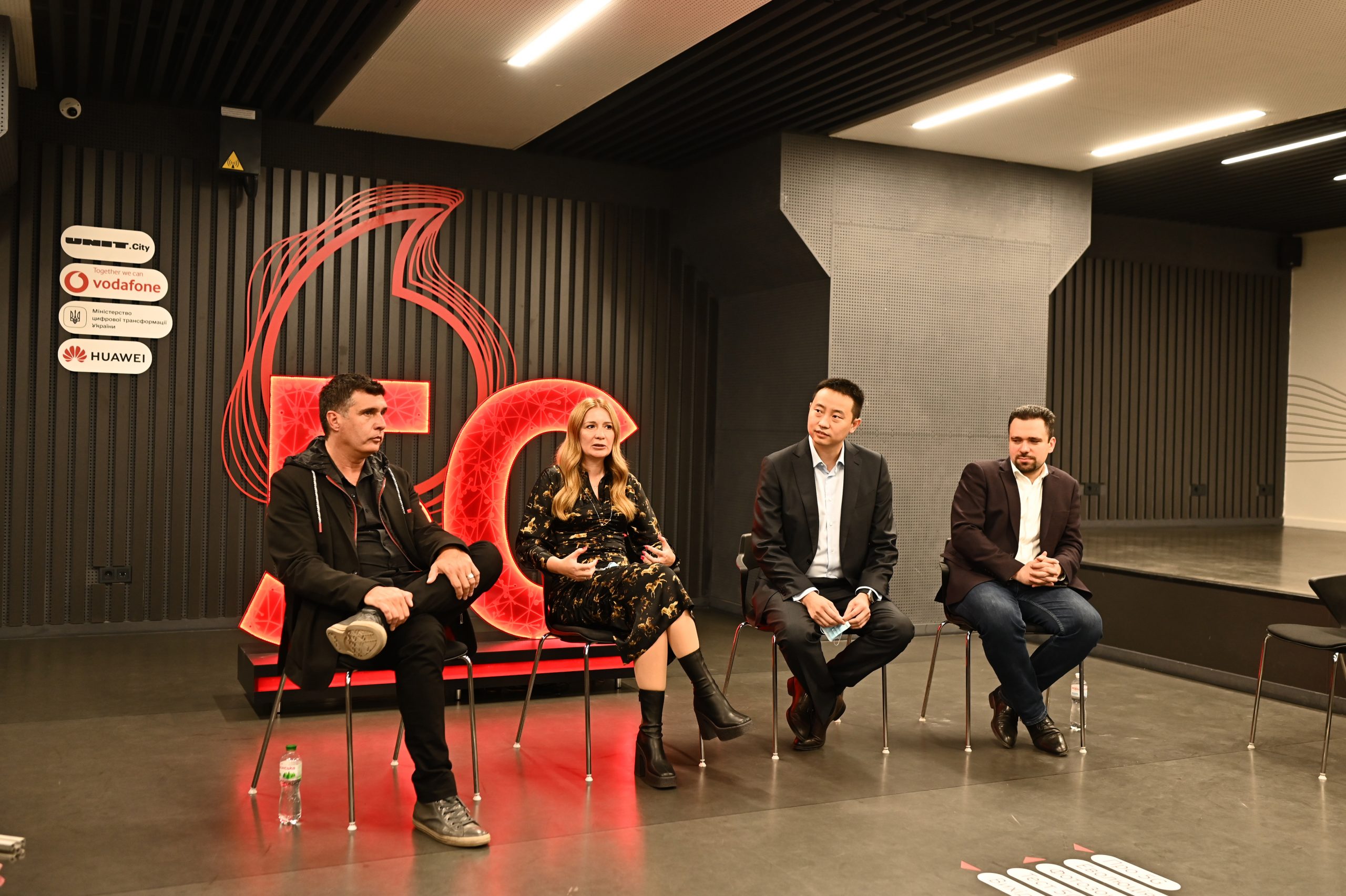 5G Lab is the first technological platform in Ukraine to demonstrate the work of 5G. Here you can test innovative developments, solutions, services and devices. 5G cases that successfully work abroad will be presented on the site. GlobalLogic and Sensorama will demonstrate the benefits of using high-speed 5G technologies on the example of their own developments.
Ukrainian VR/AR studio Sensorama presented a new development Remote XR. This technology processes graphics on cloud servers and transmits content to AR/VR users' mobile devices in real time at a speed of several tens of milliseconds. The 5G Lab features two cases: cloud graphics computing for a mobile VR helmet and cloud augmented reality graphics computing for a smartphone. The developers say that Remote XR will benefit professionals in the field of training, architecture, industry, providing high-quality graphics on mobile devices.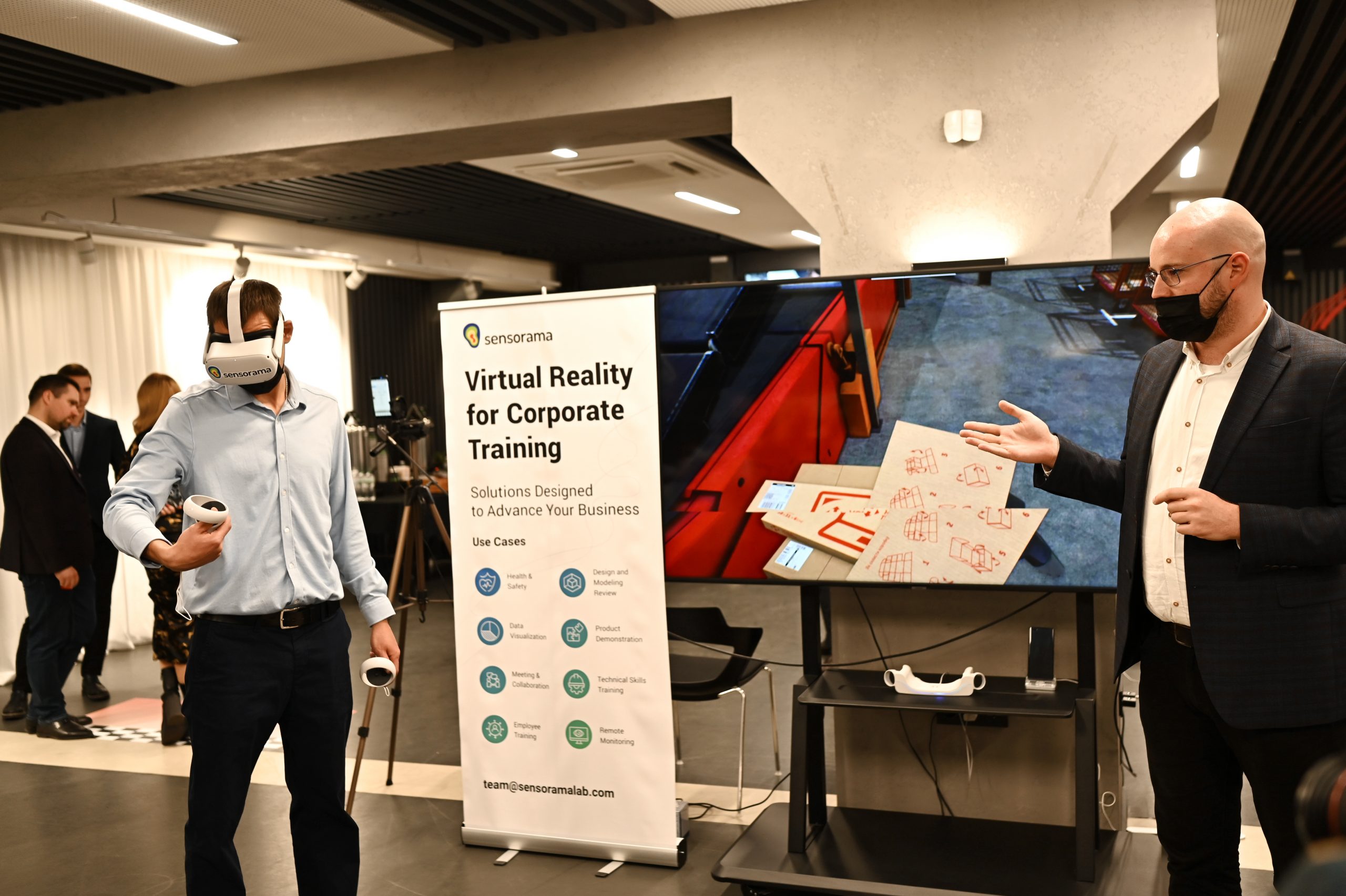 GlobalLogic engineers are actively working with the latest telecom trend, when the number of new types of devices in the networks is growing — not smartphones or tablets, but cars, industrial machines, drones, etc. connected to the mobile network. 5G technology not only reduces the time to transfer information between devices, but also allows you to simultaneously connect to the network many more such "subscribers". Examples of the use of 5G and the benefits of using a new generation network, the company's specialists showed on an interactive demo stand.
"GlobalLogic's team of engineers is working on the development of a smart infrastructure with the involvement of 5G technologies both for the world's technology giants and for their own projects and prototypes. At the opening of 5G Lab, we present elements of our own platform for developing, testing and implementing solutions using 5G for various industries. Our demo simulates signal exchange systems between cars and road infrastructure. The main idea is to automatically detect danger on the road and notify about it. Delayed signal transmission plays a crucial role when it comes to safe driving. 5G, compared to 4G, provides an opportunity to reduce the response time to danger, and thus reduce the number of road accidents involving networked and self-driving cars," commented Yaroslav Nyzhnyk, Junior Vice President of Engineering at GlobalLogic.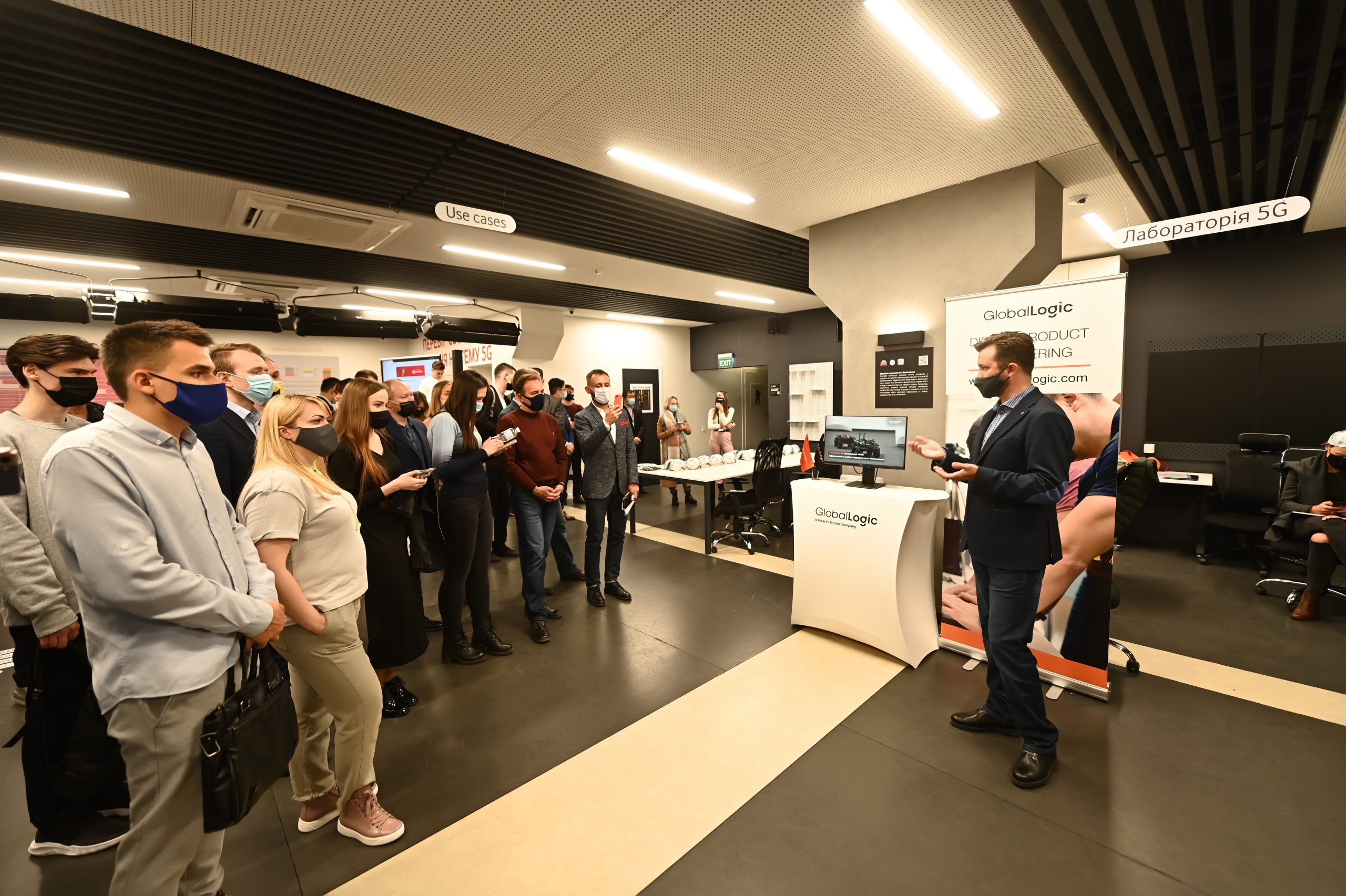 In addition, in the laboratory, you can find information about the characteristics, benefits, and areas of use of the 5G network, as well as a map of the evolution of technology in the world. The laboratory is based on the innovation park UNIT.City and is available by appointment to both residents of the park and anyone.
5G Lab will be open from Tuesday to Saturday from 11 am to 7 pm. There will be an administrator in the laboratory who will provide general information about the technological site and the working conditions in it. To register for a visit, you must pre-register via the link.
Along with the organization of technical tests, 5G Lab is planned to be used for educational purposes for excursions, lectures, webinars, educational activities designed for different audiences.