UFuture won the all-Ukrainian reputation management rating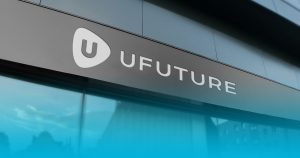 According to the results of independent closed voting, the holding company UFuture took first place in the seventh all-Ukrainian Rating of reputation management "Reputational Activists" in the nomination "Diversified Business Groups".
The rating is a project of PR-Service and analytical company LOOQME. The key goal is to identify domestic companies that have achieved the greatest success in the field of reputation management. Authoritative media experts and analysts have been invited to participate in the project jury in order to maintain the maximum non-involvement of the rating.
"Today there is no discussion about the importance of reputation management in the management of the company. Increasingly, reputable KPIs are becoming part of integrated data systems along with traditional financial or marketing metrics. Building a strong reputation base is the task of the entire management vertical. This is a long-term process and investment. On behalf of the company, I thank the organizers for their attention to the topic and the experts for their appreciation of the team's activities," said Dmytro Zverev, Director of Reputation Management at UFuture.
Nominees were selected on the basis of leadership in relevant fields, as well as the degree of intensity and quality of mention in the media. The ranking was based on five criteria in two groups of nominations – industry and functional. As a result of the assessment of reputational stability, image capital of corporate social responsibility, media activity, innovative approach, and anti-crisis resilience, UFuture received the highest number of points – 194.43. The top five nominations also include DCH, CKM, EastOne, and TAC.
The ceremony of awarding the winners of the Rating was held as part of the XIX International PR-Festival on May 14, 2021.