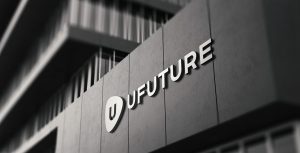 UFuture Ranked First in the National Quality Rating of Corporate Reputation Management
Following the results of independent closed voting, UFuture Investment Group became the winner of the Fifth National Quality Rating of Corporate Reputation Management "Reputation ACTIVists" in the "Diversified Business Groups" nomination.
The rating is a project of PR-Service Agency and analytical company "LOOQME". The key goal is to identify the Ukrainian companies that have achieved the greatest success in the field of reputation management. Authoritative media experts and analysts have been invited to take part in the jury of the project to ensure the independence of the rating.
"We are grateful to the experts for their appreciation of our team's work and also to the organizers for supporting the rating and professional discussion on reputation management in general. Our group has a diversified portfolio of assets in various industries and is systematically working on attracting investment in their development. To manage reputation, we use the methodology of one of the world's leaders, Reputation Institute. We consider reputational capital as a prerequisite for building any successful long-term business project," chief reputation officer of UFuture Dmytro Zvieriev said.
The selection of nominees was carried out on the principle of leadership in an industry, as well as the degree of intensity and quality of mentioning in the media. The ranking was carried out according to five criteria: reputation stability, media activity, CSR image capital, anti-crisis communications quality, and innovational degree of PR activities. UFuture received the highest score – 212.67. The list of top ten leaders in the category of "Diversified Business Groups" also included DCH, SCM, EastOne, TAS, Continuum, the business group of Ihor Kolomoyskyi (ex-PryvatBank), Smart-Holding, the business group of Kostyantyn Zhevago (ex-"Finance and Credit") and Group DF.
The awards ceremony was held during the 17th International PR-Festival on April 25, 2019.