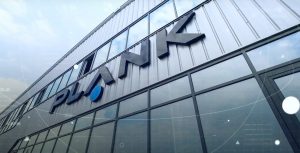 UFuture has opened Plank Electrotechnic, Ukraine's first plant of modern electrotechnical systems, at Bila Tserkva Industrial Park
$2.8 million has been invested in the new enterprise; it will boost the development of a production cluster of 20 plants.
Bila Tserkva, April 11, 2019. – UFuture Investment Group has opened Plank Electrotechnic, Ukraine's first plant to produce modern electrotechnical systems. The building of the enterprise meets international BREEAM sustainability standards (compliance with about 50 criteria for environmental construction). Plank Electrotechnic products are now undergoing EU certification procedures.
"We have invested $2.8 million in the enterprise and expect to return the investment within five years. The Ukrainian market is a priority, but the company plans to expand the outreach to Eastern European consumers. I believe that the development of modern technological industries is a very promising area, both from business and social points of view – it is not only profit, but also taxes and jobs," Vasyl Khmelnytsky, the founder of UFuture, has said.
Plank Electrotechnic will produce about 4.6 million units annually and will compete mainly with Chinese and Turkish manufacturers on the Ukrainian market. This high-tech enterprise will produce electrical fittings, accessories and components: sockets, switches, mounting boxes, cable ties, buttons, etc.
"Opening a new plant marks the beginning of the development of Plank innovative production cluster at Bila Tserkva Industrial Park which will make goods from high-tech materials in the field of electrical engineering, construction and mechanical engineering. We offer entrepreneurs who plan to work in these areas to quickly scale their businesses without unnecessary administrative and bureaucratic obstacles," Chief Executive Officer of Bila Tserkva Industrial Park Volodymyr Khmurych has said.
The construction of three new plants at Bila Tserkva Industrial Park will start within the year, and 20 modern enterprises will be created in the next four years.
ADDITIONAL INFORMATION
UFuture is a Ukrainian private equity firm and group of companies, based in Kyiv. UFuture consolidates UDP, which is a real estate development company specialized in large infrastructure projects, the country's second biggest Kyiv Sikorsky international airport, national Ukrainian outdoor advertising operator RTM, and Bila Tserkva industrial park. The group develops new and innovative businesses such as renewable energy generator UDP Renewables, pharmaceutical producer Biopharma, and innovation parks UNIT.City and LvivTech.City. UFuture supports and coordinates numerous impact and sustainability projects related to education and economics, some of which are annual Kyiv International Economic Forum, Small and Medium Entrepreneurship School, cutting-edge IT coding school UNIT Factory and Lean Institute Ukraine.
Bila Tserkva Industrial Park is a large-scale investment project aimed at facilitating establishment of modern manufacturing in Ukraine. It is a one-window platform that allows producers to access all necessary assets, utilities and services and focus on the development of their businesses. The park offers industrial land and property with all engineering infrastructure for rent or purchase, turn-key solutions and a possibility of co-investment in manufacturing. Local market insight and substantial experience in real estate development allows the park's team to provide clients with additional consulting services on setting up an efficient production.