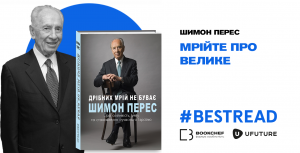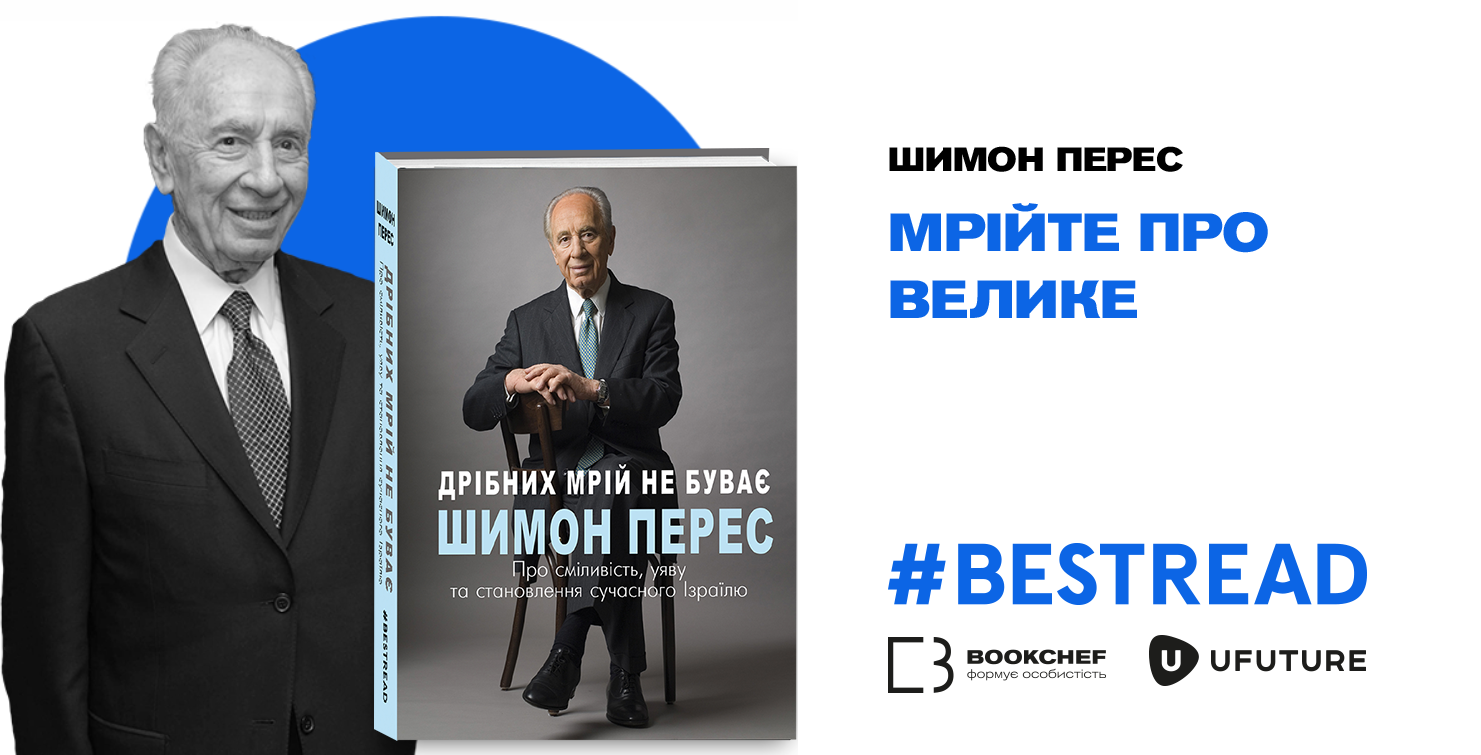 UFuture and Bookchef released Shimon Peres' autobiography for the first time in Ukraine
UFuture holding company and BookChef publishing house within the framework of the joint project #Bestread present a new book by one of the founding fathers of Israel Shimon Peres "No room for small dreams". The autobiographical work describes in detail why half a century ago Israel was a point in the middle of the desert, known only for armed conflict, and is now one of the most dynamic innovation hubs on the planet.
A prominent politician writes about the ability to see great opportunities where everyone is convinced only of complete failure and about innovations that can change countries and the world.
"The discoveries of the past proved the power of science. In my grandfather's youth, a human with a dental infection was doomed, suffering unbearable pain and probable death. Today, antibiotics allow us to live better than the kings of the recent past. The high-tech revolution can have just as profound consequences, " convinced Shimon Peres.
You can read more about the amazing history of the creation, formation and development of the state of Israel through the eyes of one of its founding fathers and buy an autobiographical book by Shimon Peres by following the link.