UDP won the international competition European Property Awards 2020-2021 with the project LvivTech.City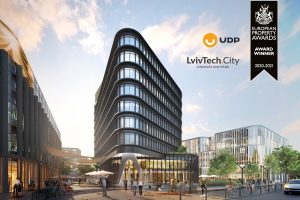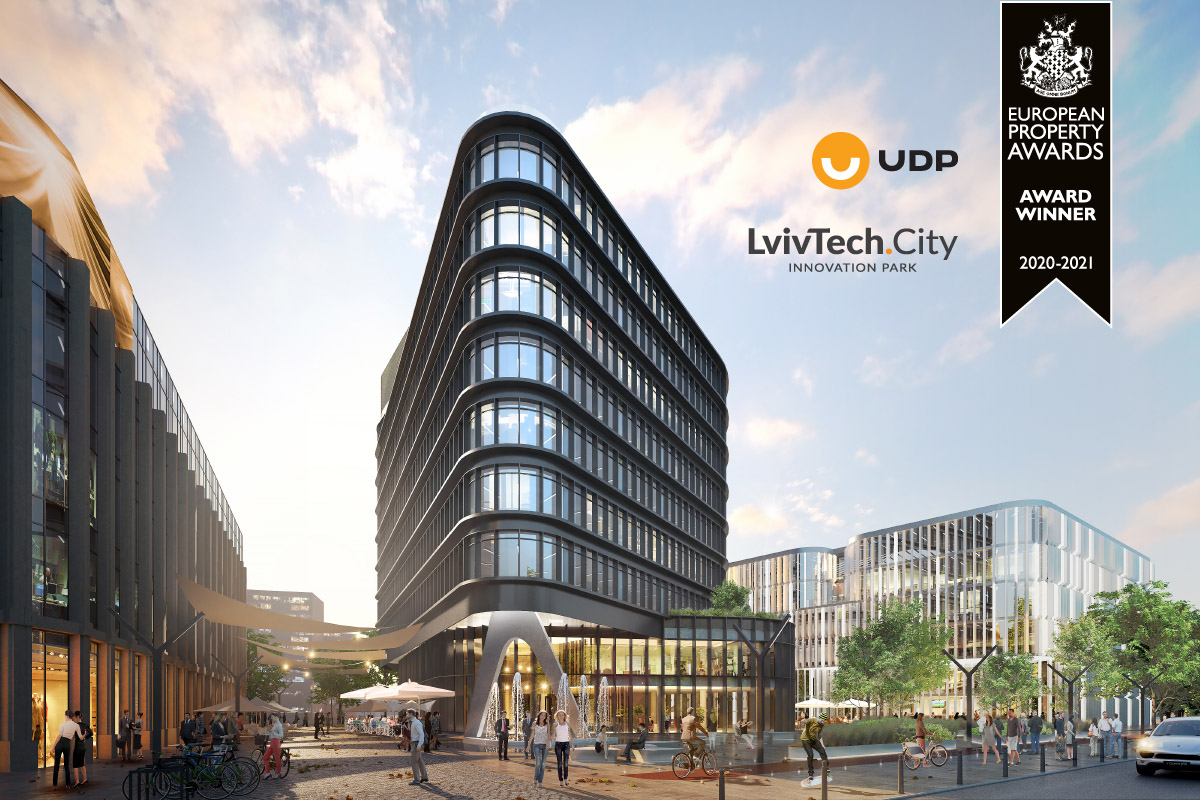 UDP, one of the leading developers in Ukraine, the majority shareholder of which is the UFuture holding company, won in the Mixed-Use Development category (multifunctional development project) of the international competition European Property Awards 2020-2021 with the project LvivTech.City innovation park.
"Oscar" in the real estate market is awarded by 80 independent professional experts from all over the world who evaluate projects according to many criteria, including project design, quality, innovation, originality and compliance with the principles of sustainable development. The jury is chaired by Lord Caithness, Lord Best, Lord Liverpool and Lord Tursechlenov — representatives of the House of Lords, the upper house of the British Parliament.
The European Property Awards are part of the International Property Awards, an international award that is awarded annually in Europe, USA, Canada, Central and South America, African countries, etc.
"The victory of the LvivTech.City project in the European Property Awards is another achievement of the UDP team. We approach the creation and development of all our projects at the highest professional level, and the high assessment of the international developer and architectural community is proof of this. I am sure that the LvivTech.City innovation park will become a new landmark of modern Lviv," commented Vitalii Melnyk, vice president of UDP.
LvivTech.City is the first innovation park in Lviv, which is implemented by the development company UDP. On the territory of the former industrial zone, an ecosystem will be created according to the principle "Live – Work – Learn – Rest". A picturesque green area located opposite Stryisky Park will contain class A residential and office areas, coworking spaces, creative spaces and all the infrastructure necessary for a comfortable life — gyms, lounges, bike paths, restaurants and a shopping gallery.
All facilities of the innovation park are built according to LEED (Leadership in Energy and Environmental Design) standards of green construction: natural resources are used efficiently, the negative impact on the environment is reduced, and priority is given to ecological materials in construction. UDP implements these principles in the construction of innovative UNIT.City parks in Kyiv and Kharkiv.