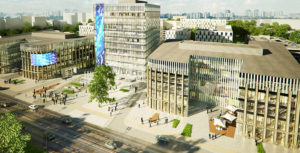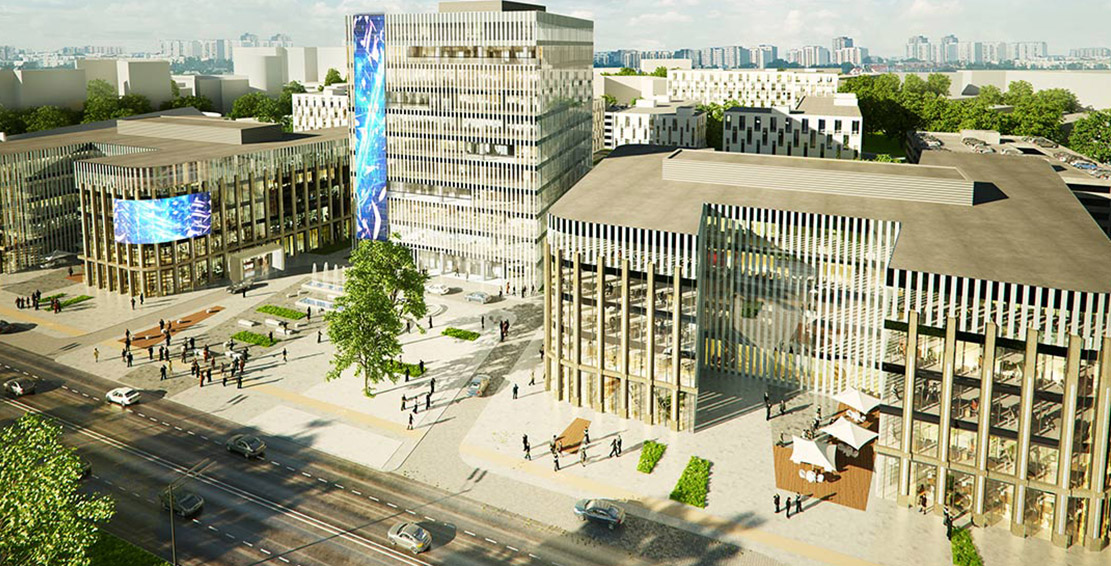 UDP WILL JOIN PROJECT FOR BUILDING INNOVATION PARK IN LVIV
The leading Ukrainian developer company, UDP, will take part in building an innovation park in Lviv together with LLC LvivStandardBud. The Innovation Park should become a center of excellence for the development of competitive IT products and employment of Ukrainian specialists in high tech and related industries.
Kyiv, May 23, 2017 — UDP and LLC LvivStandardBud have agreed on the joint construction of the Lviv Innovation Park. The project provides for building premises and infrastructure, which should create comfortable work conditions for companies developing innovative IT products. UDP has acquired a 25% stake in LLC LvivStandardBud to take part in the project.
"To a greater extent, we see this project as social. Its estimated payback period exceeds 15 years, but I consider it is a strategic investment. The development of advanced technologies is Ukraine's future, and Lviv offers excellent potential in this area. We will be happy to use our expertise and experience to build a modern European innovation park. This will have a positive impact on the social and economic situation not only in the city but also in the country in general,"shareholder in UDP and founder of K.Fund Vasyl Khmelnytsky 
The innovation park's concept is based on the notion that innovative ideas and projects are developed and successfully grow where they have necessary conditions. One of them is the presence of a community of like-minded people who can freely exchange ideas and knowledge. The Lviv Innovation Park will create such conditions — there will be three office centers with a total area of over 50,000 m² along with a modern, comfortable ecosystem designed for more than 3,000 new jobs.
What is more, the company is considering an opportunity to open an educational institution in the Lviv Innovation Park following the format of the French-based 42 computer programming school. In addition to Paris, it now has representative offices in California, the United States, and Kyiv, Ukraine (more information is available here). The park will be located on 1.77 hectares in the current industrial area between Sakharov Street and Stryiska Street at (address).
UDP — is a developer company, which has been implementing and managing real estate projects in Ukraine for 14 years. It provides a full cycle of project management. The assets of the company are such large-scale projects as the Kyiv-based shopping mall OCEAN PLAZA and Kyiv International Airport (Zhuliany), residential complexes Novopecherski Lypki, Boulevard of Fountains, RiverStone, Parkove Misto, and Maristella apartments in Odesa. The introduction of advanced technologies allows UDP to create projects that are unique both from architectural and engineering points of view.
Vasyl Khmelnytsky is First Vice-President of the Ukrainian League of Industrialists and Entrepreneurs, the founder of K.Fund. He invests in the development of various businesses in Ukraine, such as UDP (development), Biofarma (pharmaceutical production), Star Media (film and television production), RTM (national advertising operator), focusing on cooperation and joint management. The businessman's plans include the creation of high-tech industrial production, the development of innovation parks, the attraction of foreign investment and technology to Ukraine.
Vasyl Khmelnytsky's K.Fund supports a number of educational and public initiatives: Kyiv International Economic Forum (KIEF); Novopecherska School in Kyiv; the iLearn online platform for students from orphanages and low-income families; the educational IT factory UNIT Factory; the Master of Public Administration Program at National University of "Kyiv-Mohyla Academy;" the first inter-corporate IT university "BIONIC University;" the Khmelnytsky Library publishing project, and others.