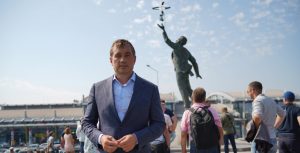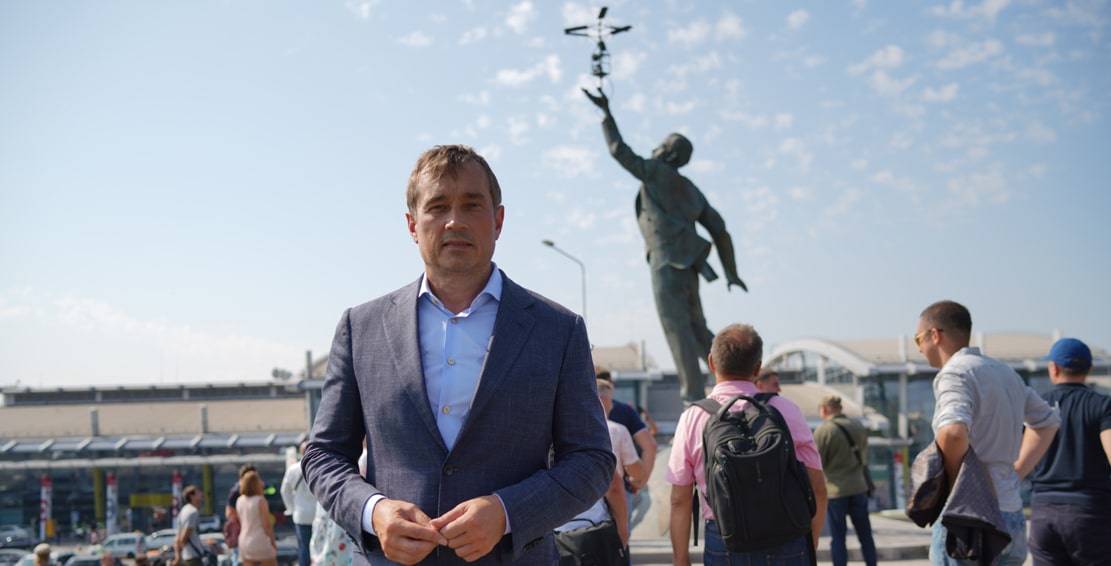 The monument to Igor Sіkorsky greets the passengers of Kyiv International Airport
The monument to the world-famous aircraft designer who was born in Kyiv was opened on August 31, Ukraine's Aviation Day. Creation of the sculpture was funded by Kyiv International Airport, a part of UFuture.
"We've been developing Kyiv international airport for more than 8 years, it's the air gate of the capital. There will never be a second chance to make a first impression, and our airport is the first thing investors, businessmen, and tourists see coming to Kyiv. This is why we invest not only in improving the comfort of the facility, but also in the cultural component. Today's event is symbolic for us. Igor Sikorsky is a world-famous genius and proof that Ukrainians are a nation of inventors and talented engineers. UFuture is putting a lot of effort to ensure that talented Ukrainians stay here and also to create comfortable living conditions for them," Vasyl Khmelnitsky said.
The monument to Ihor Sikorsky was created by sculptor Volodymyr Zhuravel, well known to the residents of the capital for such projects as "Children playing with paper ships" on Poshtova Square and the monument of Illya Muromets on Trukhanov island. The statue of the aircraft designer was made using modern technologies including a 3D printer. In his hands, the inventor holds a kinetic model – the world's first helicopter, the blades of which rotate thanks to the wind. The bronze figure is covered with a dark green patina and mounted on a stylized granite hemisphere. The total height of the monument is 7.2 m.