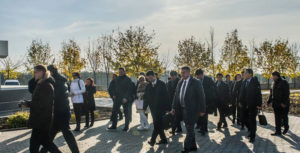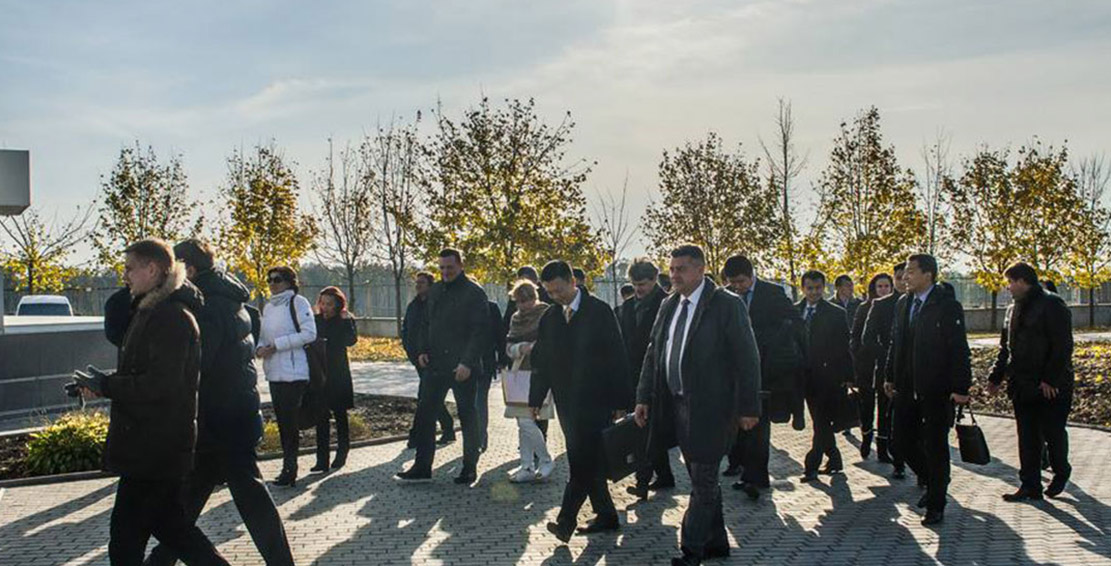 The Chinese Commerce Association delegation visits Bila Tserkva
On October 25 the Chinese Commerce Association delegation headed by Liu Jun, the adviser to the Office of Trade and Economic Affairs of the Chinese Embassy in Ukraine visited Bila Tserkva.
This visit was held as part of the Ukraine's and Bila Tserkva's investment infrastructure development, including strategic agreements in terms of economic, trade and innovation cooperation between Ukraine and the People's Republic of China. The purpose of this visit was to establish the social-economic communication and to discuss the conditions of a regional cooperation. The event was organized and conducted by the utility company of Bila Tserkva city council «Agency for the strategic development of Bila Tserkva».
On behalf of Hennadiy Dykyi, Bila Tserkva mayor, Volodymyr Khmurych, deputy mayor met the delegation. He noted that this is not the first visit of the Eastern Asia representatives to Bila Tserkva, as they see the opportunity to create their own business here.
Volodymyr Khmurych presented Bila Tserkva as the city attractive for investments. As an example, he mentioned the Industrial Park «Bila Tserkva». He said that the city is open for cooperation with a wide range of possible investors and has significant strategic plans for a further development and China is an important partner.
During the event, the deputy mayor said that Bila Tserkva has good logistic and technological capabilities, and most importantly – high human capital required for the development and launch of a new innovative industries. He mentioned the events held in the city to develop the industrial park area, which enables the smooth use of communications, regulation of business registration in the legislative field and so on.