Sector X and L'Oreal Ukraine will continue to support beauty startups in 2021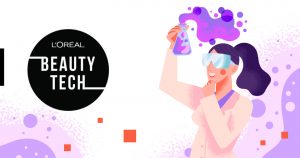 At the beginning of 2020, L'Oréal Ukraine cosmetic company and Sector X Acceleration Hub, which operates in the innovation park UNIT.City, launched the industrial track BeautyTech. In 2021, Sector X and L'Oréal Ukraine will continue this project.
To participate in BeautyTech track, both startups at the idea stage and ready-made solutions are wanted, if they:
create an innovative product or service in the beauty industry;
are able to make a revolution in the industry;
offer environmental solutions for sustainable development in the beauty industry.
Startups that work within the program will receive:
a step-by-step acceleration program based on the best world practices;
regular expertise and product feedback from L'Oréal;
Ukrainian and international experts' lectures and workshops;
access to the UNIT.City ecosystem.
L'Oréal regularly communicates with startups within the program, shares knowledge and expertise, and gives feedback on the development of the project to help launch the pilot.
After 2020, L'Oréal Ukraine continued cooperation with the Ukrainian startup Supplio and uses the platform developed by them for replenishing stocks of goods in the cosmetics industry.
You can apply for participation in the acceleration program via the link.