Principles of Vasyl Khmelnytsky's investment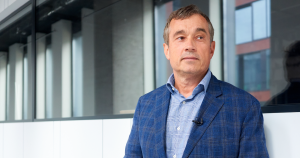 I enjoy the process of making money. I like to achieve the set goals, to implement big projects. So I'm not interested in buying stocks and then sitting and waiting for them to rise in price or collapse. The founder of the holding company UFuture shared with Forbes his principles of capital increase.
If I sold all my companies, bought $500 million in bitcoin and made $10 billion in 10 years, it wouldn't make me happy. I prefer to invest only in my business or in a business I control. Passive income is not my way.
I like not only the result but also the process itself. Gain new experience, reach new levels of competitiveness.
I choose moderate strategies. There is no business without risks, but the risk must be justified and calculated. Before investing anywhere, you need to calculate and weigh everything as much as possible.
I consider everyone who has earned more than me to be an authority in the investment business. Among my compatriots, I am inspired by people who have built companies that are competitive in the world. Among Western investors is Warren Buffett. He even keeps up with the times at the age of 90.
In 2021, I advise investors and businessmen to focus on the local market. Ukraine has unlimited opportunities in production. Find your niche, engage in production and supply worldwide.
Read more about why you should invest in the business and not increase passive income via the link.