O2IT.Recruitment became a partner of the innovation park UNIT.City under the new brand UNIT.Recruitment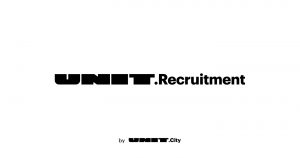 O2IT.Recruitment merges and becomes a partner of UNIT.City. The company's integration into the ecosystem of the innovation park will take place under a new name — UNIT.Recruitment.
Among the priority tasks of cooperation is strengthening not only the companies-residents of the park but also the active vector of development in foreign markets and the international arena of IT-recruitment.
"Our partnership with UNIT.City is reaching a new strategic level and our team is ready for it. During the three years of its existence, the company has become one of the key players in the IT recruitment market. In 2020, we closed 120 vacancies and became permanent partners in the business development of 25 companies. This partnership is based on new opportunities, shared values ​​and trust. We want talented Ukrainians to find opportunities for professional realization in our country, develop and earn a living here in Ukraine and in the world's leading companies," said Renata Karpenko, the company's managing partner, an expert with more than 15 years of recruitment experience.
The founders and investors of the company are the entrepreneur and founder of the holding company UFuture Vasyl Khmelnytsky and one of the most famous experts in the field of selection of management personnel in Ukraine Oleksiy Dolgikh.
"Our goal is to create the largest, most systematic and stable company in the IT recruitment market, we are ready to invest our experience and knowledge in its development," said Oleksiy Dolgikh.