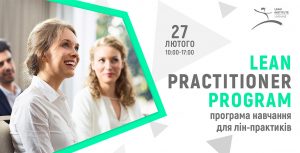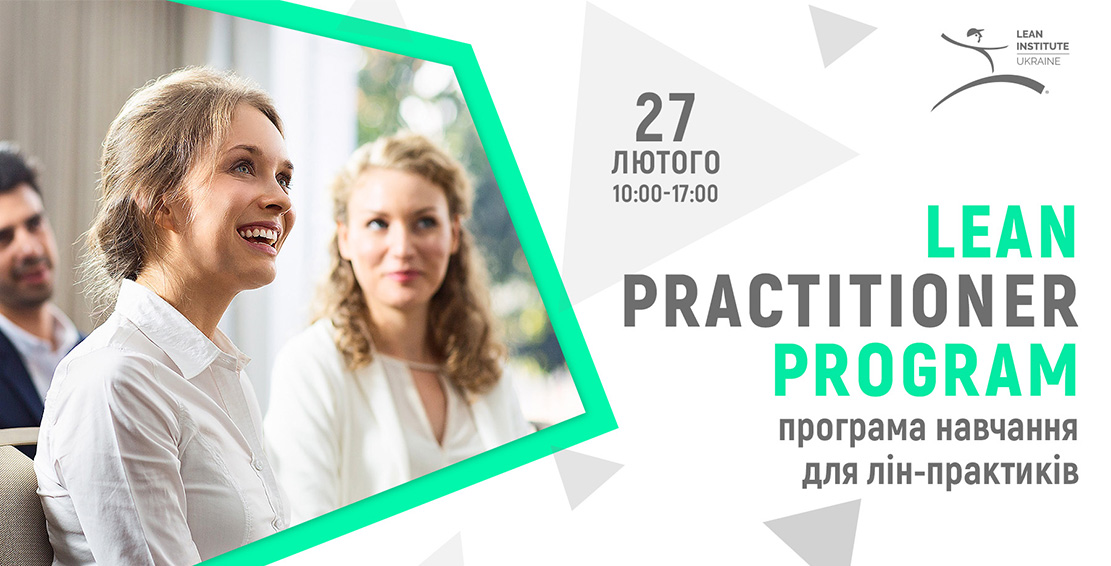 Lean Institute Ukraine launches a unique training program Lean Practitioner Program
Lean Institute Ukraine — the official representative of the world network Lean Global Network, has started registration for an innovative program for entrepreneurs who want to implement a methodology of economical production in their business. The start of training is scheduled for February 27, 2020.
The course provides four months of intensive offline training, which includes 7 modules and 112 hours of transformation. The course will be taught by Cevdet Ozdogan, Vice President of Lean Institute Turkey, and Sergiy Komberyanov, President of Lean Institute Ukraine.
"The Lean Practitioner Program is by far the most effective business development program for improving business processes in Ukraine. We are proud that the certificates of this program are recognized in thirty-two countries," Sergiy Komberyanov, President of Lean Institute Ukraine, said.
During the transformation program, entrepreneurs will gain new knowledge about how to change themselves and business by introducing unique technologies, working out business processes and cases, participating in business games simulating real business processes, getting acquainted with practicing companies and foreign experts and presenting projects with Lean changes implemented.
In addition, the Lean Institute Ukraine training program will help:
to carry out complex diagnostics of the company/production;
to identify customer values and effective management practices;
to calculate business weaknesses and optimize losses;
to disclose leadership roles in supporting transformation processes;
to develop a phased change implementation plan;
get feedback from Lean Global Network's leading experts.
The training includes intensities on Thursdays and Fridays every two weeks between February 27 and June 12, 2020.
Venue: UNIT.City, Dorohozhytska, 3
Course Details: https://lean.org.ua/lpp
Registration: https://bit.ly/2RU0hXo