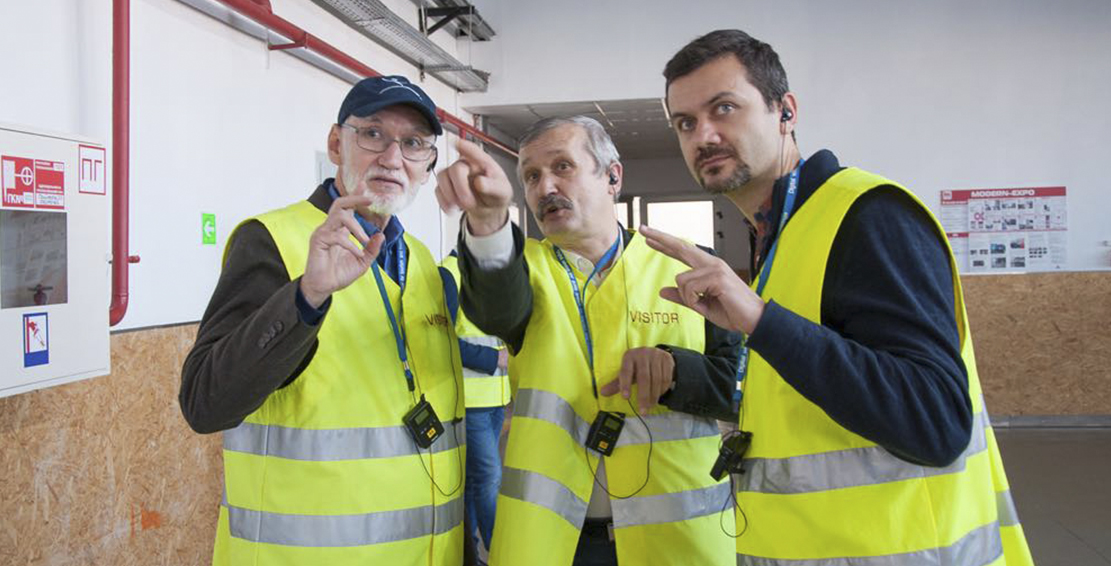 LEAN CHECKOUT: JOHN SHOOK VISITED MODERN-EXPO
Lean guru, the CEO of at Lean Enterprise Institute visited Modern-Expo head office. During his stay, John Shook saw the company's great potential and progress reached implementing Lean philosophy.
One of the founders of Lean philosophy, the CEO of at Lean Enterprise Institute and the leader of Lean Global Network, John Shook, visited Modern-Expo on the 8th of December. It was the first visit to Ukraine and Modern-Expo was the first company implementing Lean that received the feedback from the expert.
During his stay, Mr. John Shook visited the company's biggest factory (65 000 sq. meters) in Lutsk, Ukraine. The progress that Modern-Expo reached having been implementing Lean for 2 years, impressed the visitor. Production is perfectly organized in order to eliminate all possible kinds of waste, people are motivated and eager to work even better.
"This is my first visit to Ukraine. My introduction here started with Modern-Expo. That means, my expectations for all Ukrainian companies will be very high. I'm going to think they all are like this….Modern-Expo has a potential to not only be an excellent company, but actually influence and revolutionize the whole industry. We think the ideas of Lean thinking, Lean production can truly change the world….The company like Modern-Expo believes the same thing, try to bring those principles into their offices and this is tremendously exciting. What Modern-Expo can do is not only to be the excellent company itself – it can transform the industry…." said John Shook
Mr. John Shook met Modern-Expo top-managers and talked about his experience, shared his knowledge and insights and described the opportunities for further improvements. He advised some principles and methods implementing which it is going to be "…easy to do right and hard to do wrong".
Modern-Expo received very positive feedback from Lean guru and was even more inspired and motivated to move forward and focus on other issues that need improvement. According to John Shook, the retail industry can be the next Lean boom and Modern-Expo has all chances to lead the changes.
For the record: Lean Global Network (LGN) is a community of lean thought leaders and practitioners with the goal of making things better by advancing lean thinking and practice throughout the world. Founded by Jim Womack and Dan Jones in 2007, LGN supports the members in three fundamental ways:
Share knowledge on lean thinking and practice to develop skills within the community
Collaborate on joint company projects and events
Develop new educational materials such as publications and training