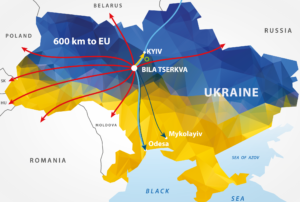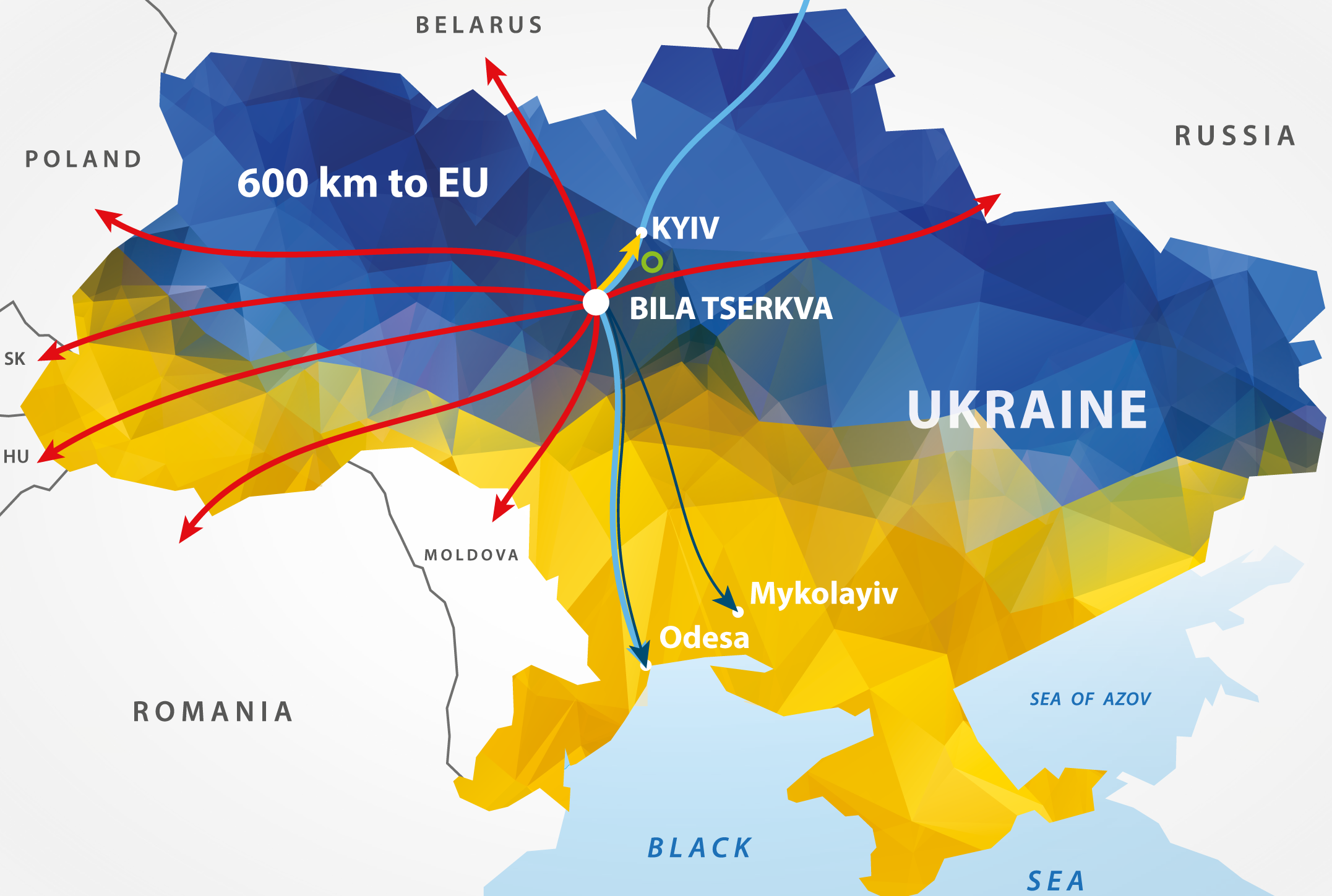 Industrial park project launched in Bila Tserkva
The park will become a tool for attracting foreign investment and creating new workplaces
Kyiv, May 23, 2016 — UDP, one of the leaders in the Ukrainian real estate development market, has announced the launch of an industrial park project in Bila Tserkva (Kyiv Region). The park will focus on agricultural product processing industry, pharmaceuticals and engineering. UDP has reached an agreement to buy 50 hectares in Bila Tserkva, now owned by Euro Finance Ltd. of the Iranian businessman Ali Mohammed Khani Omran. The parties are in the process of implementing the deal and do not announce its commercial parameters.
"According to the examples of many developed and developing countries, industrial parks are becoming points of economic growth. It is an effective tool for attracting foreign investors and creating new workplaces. We expect "Bila Tserkva" industrial park to make a significant contribution to economic growth acceleration in Ukraine," comments Vasyl Khmelnytsky, the First Vice-President of the Ukrainian League of Industrialists and Entrepreneurs and the majority shareholder in UDP
Being an important industrial center of Kyiv Region with great potential, Bila Tserkva was chosen as the place for implementing the project. Its vicinity to the capital, convenient transportation, two major railway hubs and well-developed infrastructure make this city attractive for investment. Saint Petersburg – Kyiv – Odessa international highway passes through Bila Tserkva. 400 km is the distance from Bila Tserkva to the seaport in Odessa and 150 km to Boryspil International Airport. It takes one and a half days for a commercial vehicle to get to the border with the European Union, or two days for a freight train.
Andrii Brynzylo has been appointed Executive Director of "Bila Tserkva" industrial park. He has extensive experience in attracting investment for implementing large real estate projects at the country's leading banks. Previously, he headed the Real Estate Finance Management at UniCredit Bank.
"Our industrial park will provide investors with the most favorable conditions. We will take care of all infrastructure issues and help to maximally limit communication with officials. This project may be interesting to both European and Asian partners. In particular, the park can become an element of the New Silk Road economic belt from China," says Andrii Brynzylo
According to Brynzylo, over time, UDP expects to expand the park to 500 hectares depending on the commercial success of the project. Currently, the company is actively presenting the park opportunities to its potential investors.
UDP is a development company, which has been managing real estate projects in Ukraine over 14 years, providing full development cycle. UDP has implemented such large-scale projects as OCEAN PLAZA shopping mall, Kyiv airport, residential complexes Novopecherski Lypki, Boulevard of Fountains, River Stone, Parkove Misto, and Maristella apartments in Odessa. Introduction of advanced technologies allows creating benchmark projects with unique architecture and technical elements.
Vasyl Khmelnytsky  is the First Vice President of the Ukrainian League of Industrialists and Entrepreneurs (ULIE), founder of K.Fund. Vasyl Khmelnytsky, together with his partners, invests in the development of various businesses in Ukraine and they prefer cooperation and joint management.
Today, Vasyl Khmelnytsky's main activities are focused on real estate development business. He is a majority shareholder in UDP company which specializes in big infrastructure projects, including Kyiv International Airport, Ocean Plaza shopping mall, and such residential complexes as Novopecherski Lypki, the Boulevard of Fountains, RiverStone, and Parkove Misto. Khmelnytsky is also an investor in BIOFARMA (pharmaceuticals), Star Media (film and TV production) and, RTM (national advertising operator). The entrepreneur strives to create hi-tech industrial facilities, develop  innovation parks and, attract foreign investment and technologies in Ukraine.
Public initiatives supported by the businessman include projects of Kyiv International Economic Forum (KIEF); the Osvitoria Social Organization, a modern secondary school Novopecherska School in Kyiv and ILearn online platform for orphans and children from needy families; a master's level program in public administration at the National University of Kyiv-Mohyla Academy, the first inter-corporate IT university BIONIC University (the first of its kind in Ukraine), publishing project Khmelnytsky's Library, unique educational IT-factory UNIT Factory.