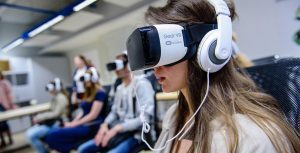 In UNIT.City will hand out money to startups
A resident of UNIT.City, the Ukrainian Startup Fund (USF), will give grants to domestic companies in the early stages of development. At the pre-seed stage, you'll receive $25,000 and at the seed round — $ 50,000. The fund is fundamentally interested only in Ukrainian startups that have promising and innovative technological ideas and demonstrate the high potential of global commercial success.
Preference will be given to startups that:
have a high projected level of commercial success;
create innovative IT/high-tech product or service at the heart of the business;
able to scale into global markets;
attracted a team of leaders for business development;
meet the requirements of the USF.
Priority directions in which the Ukrainian Startup Fund will invest:
artificial intelligence (AI);
augmented reality (AR/VR), Big Data, blockchain;
cybersecurity, defense, medicine and healthcare, travel;
financial technology (FinTech), educational technology (EdTech);
robotics, professional services, software as a service (SaaS);
production, e-commerce, Internet of Things (IoT).
The first business plans of selected startups will be considered by the end of the year. Based on the results of the presentation and on the basis of expert evaluations, the Ukrainian Startup Fund will sign grant agreements with project teams.
You can apply via the link.