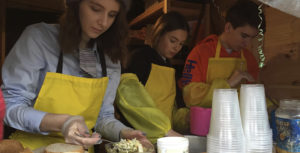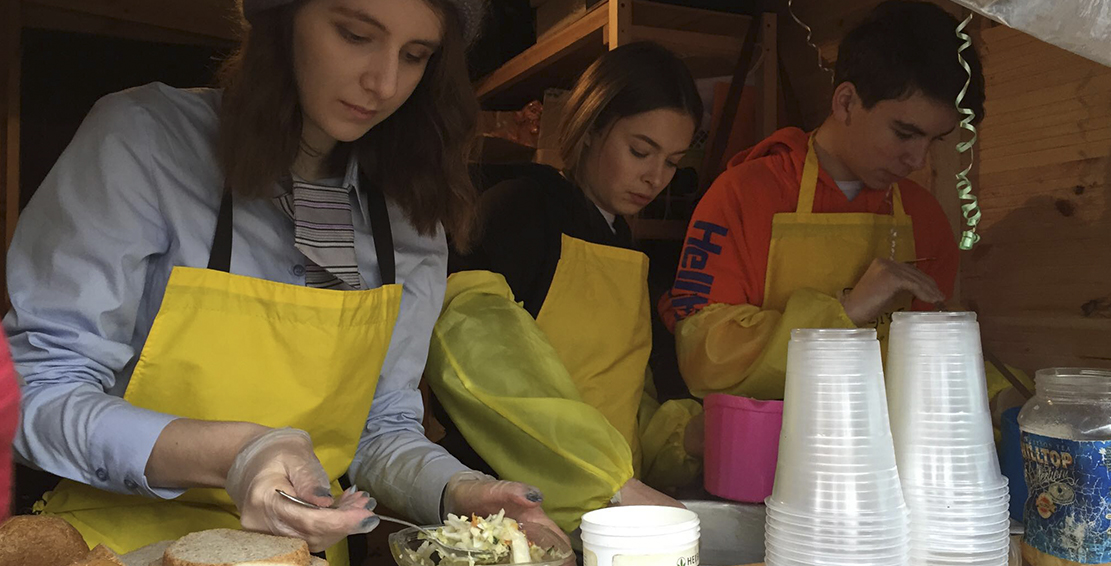 "HAPPY LUNCH" AND OUR STUDENTS
A charitable initiative by high school students that rejoices the heart
MykoLIVE was not the only charitable initiative undertaken by high school students during Christmas and New Year December holidays.
Having created a team of like-minded people, high school students volunteered for the "Obid bez Bid" ("Happy Lunch") project for two days. They helped distribute hot food for the elderly. The children also brought delicious pasties, which were added to the general menu.
We met with the children and asked them about their feelings and impressions as to participation in the project. The students told us that they had been worried at first about whether they could cope with this task, and in the end, their fears disappeared: everything went well! The people who came for dinner recognized the students and were very grateful for their initiative, asked to come again. The boys and girls shared the view that this gratitude warmly rejoiced their hearts: people who could not speak expressed it with gestures, and one man even tried to share candies he himself got at the meal center! On the second day, members of the Plast National Scout Organization came at the student's invitation to the wooden house to sing Christmas carols and put them in a more festive mood. According to the supervisors of the project, this event has been the most cheerful since the opening of the house a year ago.
At the same time, the children also admitted that those two days had made them rethink their view of the world and contemplate the meaning of true values.
The students are not going to stop and have a new project in the pipeline to engage the entire School. Moving forward to new good deeds!