Forum of Innovative Productions will take place in the Bila Tserkva Industrial Park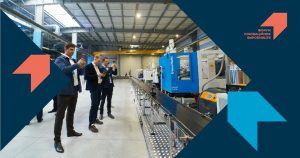 On June 17, the Forum of Innovative Productions for more than 700 owners and managers of companies will take place on the territory of Bila Tserkva Industrial Park. The event is organized by the Kyiv International Economic Forum.
The purpose of the event is the development of industrial enterprises in Ukraine through access to the ecosystem of industrial parks, accelerators, investment and partnership programs.
The following issues will be considered during the forum:
industrial parks as drivers of economic growth;
made in Ukraine in global markets;
money for development: sources, conditions, risks;
ecosystems of Ukrainian business.
Also during the event on the territory of the industrial park, there will be an exposition of Ukrainian manufacturers. Participation in the forum is free subject to prior registration and confirmation from the organizers via the link.