Forum of Innovative Productions in the "Bila Tserkva" Industrial Park announced the speakers of the upcoming event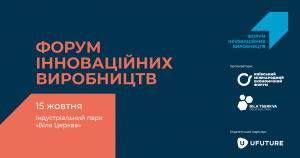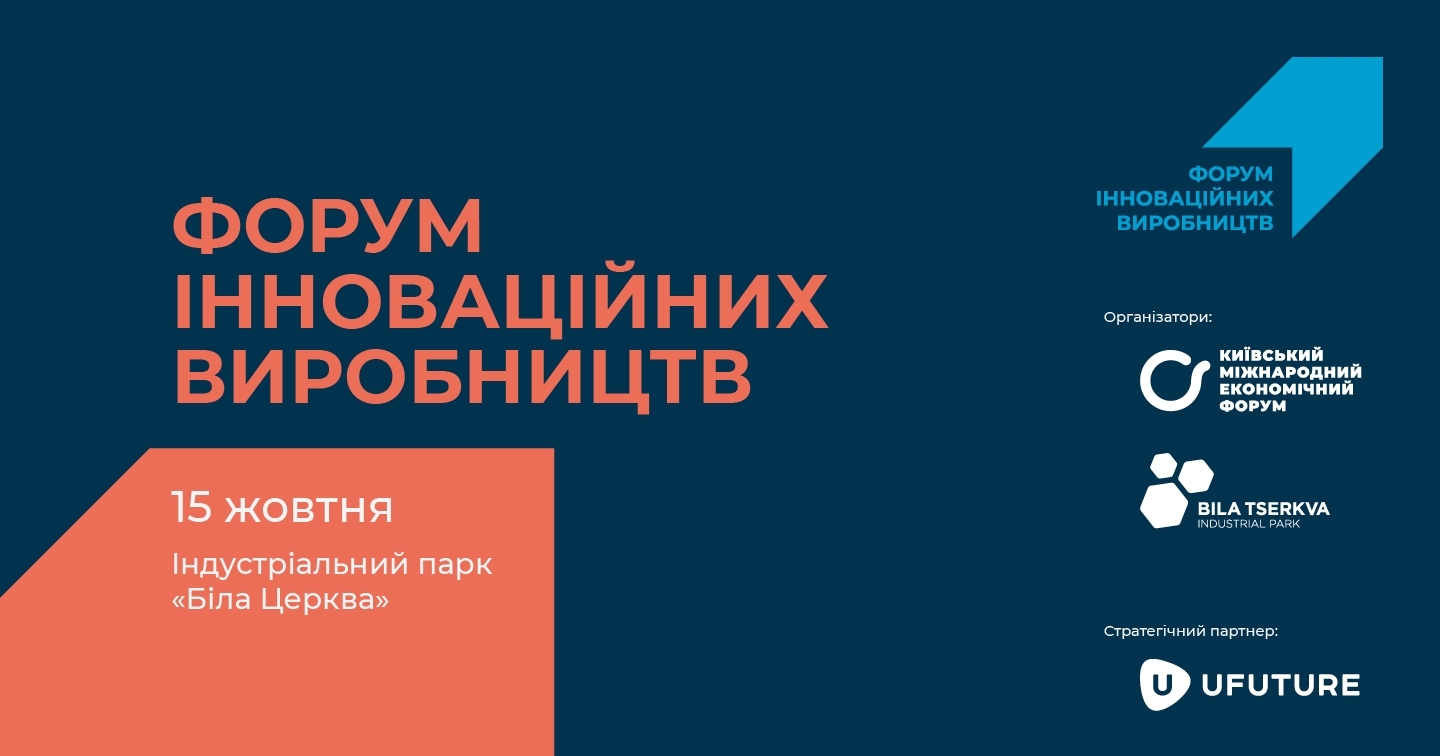 The Forum of Innovative Productions, on October 15, will take place in the "Bila Tserkva" Industrial Park. More than 600 owners and managers of production enterprises are expected at a large-scale event. The event will include 4 discussion panels with ministers, presiding officers, directors and founders of enterprises.
The moderator of the two discussions will be the founder of the UFuture holding company Vasyl Khmelnytsky. Including:
"The Economics of Innovation: Drivers of Development"
Speakers:
Oleh Uruskyi, Vice Prime Minister of Ukraine — Minister of Strategic Industries of Ukraine;
Oleksiy Chernyshov, Minister of Development of Communities and Territories of Ukraine;
Dmytro Natalukha, Chairman of the Committee on Economic Development;
Kostyantyn Efymenko, President of Biopharma;
Oleksiy Timofeev, co-founder of the investment company Trident Acquisitions Corp.
"New business strategies in the new economy."
Speakers:
Andriy Stavnitser, co-owner, and CEO of TIS port;
Halyna Gerega, founder and chairman of Epicenter K LLC;
Margulan Seisembayev, founder of the management company Seim
and Investment Group.
Nicholas Tymoschuk, CEO of UFuture, will moderate the discussion "Made in Ukraine on global markets."
Speakers:
Andriy Zdesenko, founder and CEO of Biosphere Corporation;
Boris Shestopalov, co-owner and CEO of HD-group, founder of GFS group;
Giorgi Iukuridze, CEO of SHABO;
Yaroslav Prigara, CEO of SHERP.
Ruslan Spivak, Corporate Business Director at Raiffeisen Bank, will moderate the discussion "Money for Development: Sources, Conditions, Risks".
Speakers:
Igor Petrashko, Minister of Economic Development, Trade and Agriculture of Ukraine;
Dmitry Borodai, principal of Horizon Capital;
Serhiy Chernenko, Chairman of the Board of FUIB;
Oleksiy Chernyshov, Minister of Community and Territories Development of Ukraine.
In addition to discussions with Ukraine's top specialists, an exposition of Ukrainian enterprises will be placed on the innovation park's territory. To participate in the Forum, you must pre-register and receive confirmation from the organizers via the link.