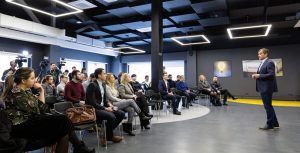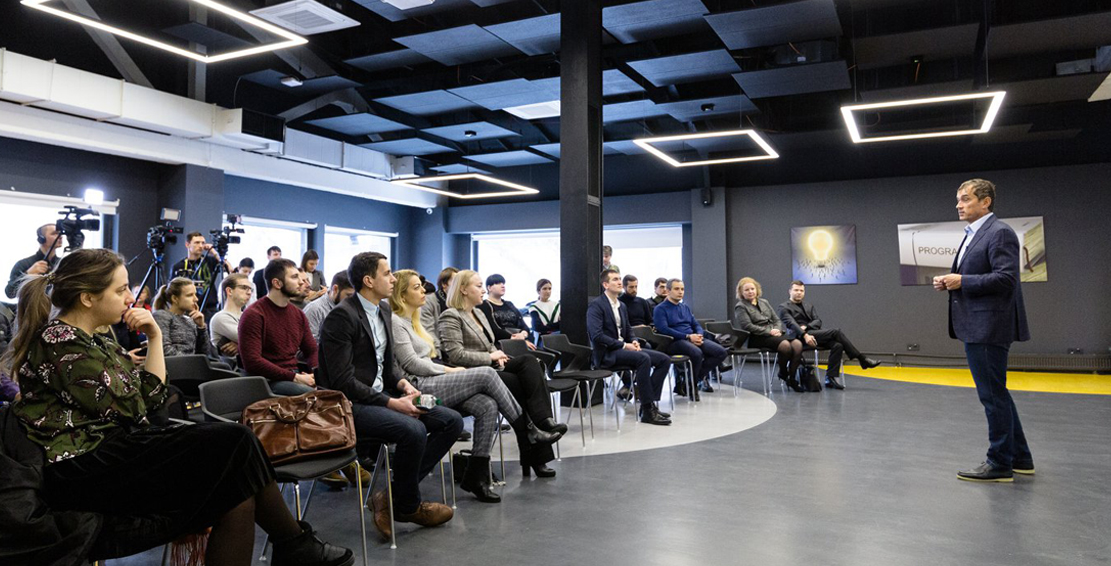 Dream Team. UFuture Talents Is Gaining Momentum
UFuture Talents, a corporate educational program, unprecedented for Ukraine in terms of its scale and level, will be continued, announced Vasyl Khmelnytsky, founder of UFuture. Almost half of the team of graduates (26 top managers and entrepreneurs) received job offers from the investment group.
"For me, business is first and foremost about people. In UFuture, we invest a lot of our resources in team building, continuous learning, and self-development. Innovations start with a change in consciousness and approaches. The new way of searching for managers allowed us to find professionals who share our values and can join our companies. So I give my approval to the next UFuture Talents program," Vasyl Khmelnytsky emphasized.
About 75% of the course that was held at MIM Business School was dedicated to intensive training and mastering of the fundamentals, while the rest of the time – to interaction with experts who shared their experience and advised the students on the program's final projects that included developing strategies for the companies of the investment group such as UDP Renewables, Plank Electrotechnic, UNIT.City in Kharkiv, Kyiv International Economic Forum, Small and Medium Entrepreneurship (SME) School, Boy&Girl, and Production Accelerator.
"Our business school is not just a set of courses, we focus on helping entrepreneurs to solve specific problems. One of our main advantages is the diagnostics based on business simulations through which students can manifest themselves. For our part, we can identify the level of their analytical and leadership skills, responsibility, discipline, and initiative, and their ability to prioritize," Oleksiy Vynogradov, Vice President of MIM Business School, explained.
Business simulations give you an opportunity to solve real business problems but with significantly fewer losses, therefore they are used by leading educational institutions. The fundament of this method is a complex mathematical model taking into account a number of factors: from production, finance, logistics to marketing, PR, and personnel. MIM Business School used two types of simulations for the program. The first, Management Game, was aimed at discovering team players through managerial strategic tasks. The second, Fligby, is an interactive film which envisages virtual immersion into various situations where it is necessary to make decisions and demonstrate one's tactical skills. As a result of Fligby, each participant was rated according to 29 criteria. Based on that data, UFuture created profiles of its potential colleagues. The integrated assessment of candidates took into account their academic performance as well as the result of the Management Game.
"UFuture Talents program is an opportunity to ensure the progress and development of the group through the involvement of talented and experienced managers. For those executives of our companies and projects who have been working in UFuture for a long time, this was a kind of challenge as they had to rethink some of the routine processes. The teams worked closely on UFuture's projects and demonstrated a deep understanding of the businesses introducing their own strategies for them. We will surely keep improving our methodology and will take into account the specific needs of companies during the next programs to be able to find people with the necessary competence and motivation to match our program," Olena Dobrorodnieva, UFuture Talents Program Manager, added.