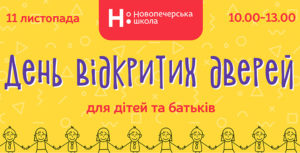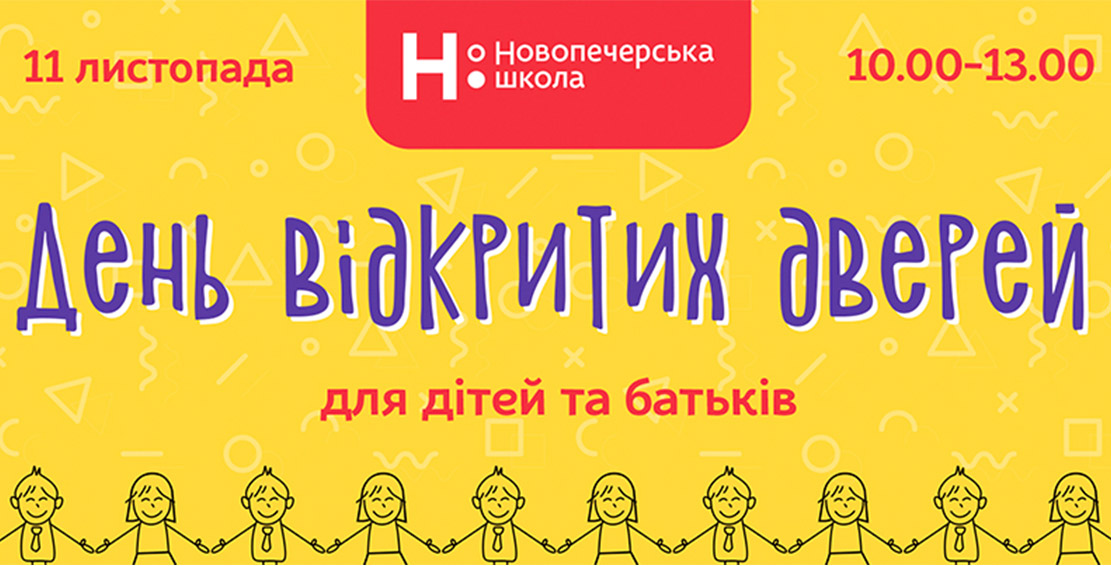 DOORS OPEN DAY in Novopecherska school COMING ON NOVEMBER 11!
We are a modern Ukrainian school that aims to become a worthy example for secondary education throughout the country. We teach not only subjects but also competence: to work in a team, to be a leader, to be responsible for own actions. Do you dream of your child being able to join in the creation of a new Ukrainian society?
We are glad to invite you to the Doors Open Day, which is scheduled for November 11th!
At the event you will be able to:
learn more about the values of the school and our teaching methods;
find out details about the program "Leader in Me;"
get answers to your questions;
see the school's premises and infrastructure;
have a nice and interesting time with the whole family!
To attend the Doors Open Day requires pre-registration. You'll get the agenda of the event beforehand.
It should be noted that the school admissions process for the 2018/2019 school year includes a full set of students for the pre-school class for children aged 4 (20 students) and the 1st form (20 students). Additional admissions to all other classes will be available in case of vacant places. The additional admissions will take place in summer and after the first term.
To register for the event, please fill out the form
Also, do not forget to apply for the school if you have not done so yet