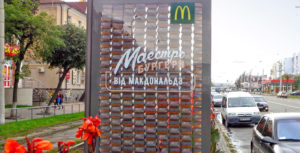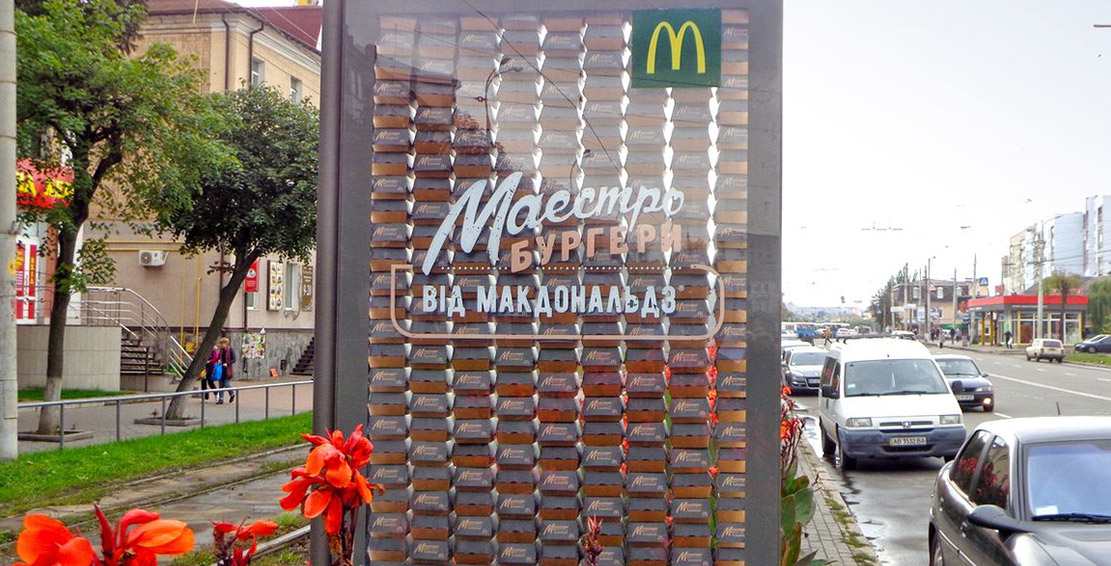 Creative Ad in city-light for McDonald's
The sale of famous Maestro Burgers from McDonald's officially began 2 weeks ago in Ukraine.
So, 2 weeks before the city-light filled with boxes of new burgers appeared in one of the central streets of Vinnytsia. It announced the replenishment of the menu of Vinnytsia restaurants.
Experimentally proved: the standard city-light of size 1.8×1.2 m contains 216 boxes of Maestro Burger. The service team of 4 people (Vinnytsya subdivision of "Technogrup") filled up 4 city-lights with 864 boxes for 12 hours. Our guys also installed an additional illumination: advertising carriers are decorated with LEDs that advantageously highlight a non-standard plot at night.
It is unknown who filled up the space of the city-light with advertised product for the first time, but this concept is easily and successfully fits for almost any product, from clothing to food. This way the advertising becomes more realistic and closer to the buyer: instead of the usual photo on the ad carrier the product appears, and invites you to try it.
We are grateful to Optimum Media and McDonald's for experimenting and creativity in outdoor advertising, that increases the potential of advertising carriers and OOH media on the whole.