Biopharma will open laboratory coworking for Ukrainian entrepreneurs and scientists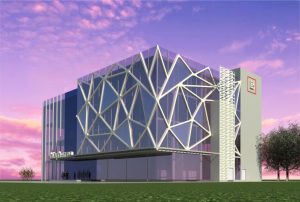 The pharmaceutical company Biopharma, whose strategic investor is the holding company UFuture, has joined the global club of innovative manufacturers of plasma preparations in cooperation with the International Alliance CoVIg-19.
Two years ago, the company opened a state-of-the-art fractionator plant that has no analogues in Eastern Europe. Unique technology that enables life-saving drugs is embodied in advanced research and development, GMP-certified equipment and investments in excess of $75 million.
Today's priority of the company is to fully meet the needs of the domestic market in innovative drugs from donor plasma. Biopharma supports the development of Ukrainian specialists, entrepreneurs and scientists working in pharmaceuticals.
In order to strengthen the competitive position of the company and the industry as a whole, Biopharma shareholders plan to open a coworking laboratory near the plant at the end of this year, where it will be possible to rent laboratory facilities. The investment in the project will amount to $7.5 million. Microbiotechnological, chemical and research laboratories and modern laboratory coworking will be located on 4 floors with a total area of ​​about 5,000 m2.