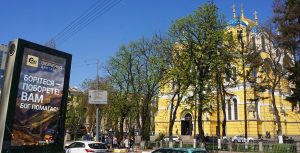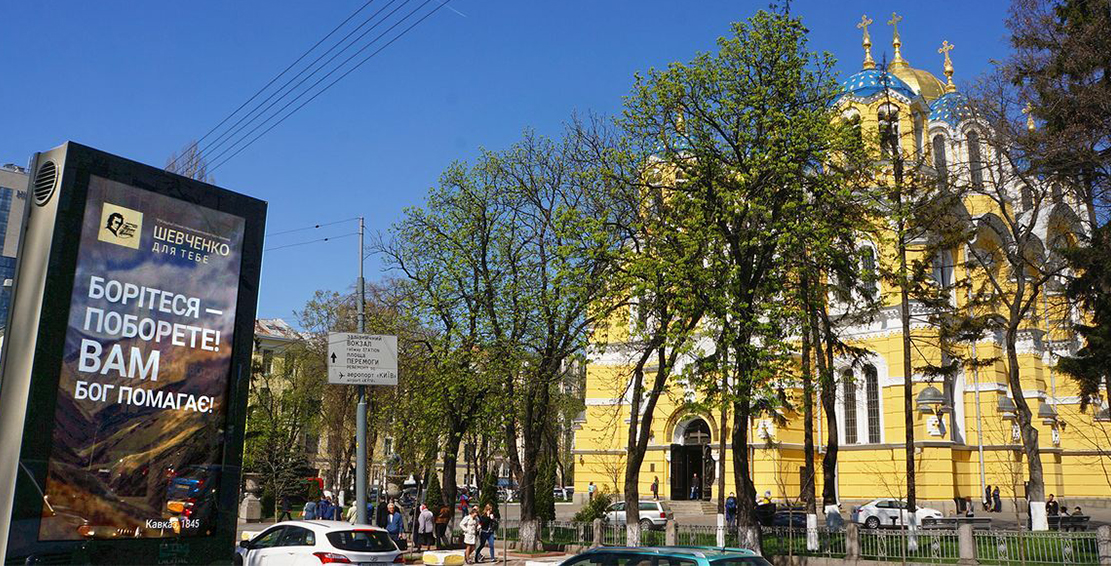 Art project on the Taras Shevchenko Boulevard in Kyiv
The National Museum of Taras Shevchenko and Outdoor advertising company "RTM-Ukraine" have launched the common project which transform the perception of Taras Shevchenko image.
There are 2 km of open air art gallery from the Bessarabia Square to the Victory Square: 32 6-sheet ad constructions on the both sides of boulevard part with photo replicas of Shevchenko's paintings and quotations from his poems.
This Shevchenko is different from the his common image which we all remember from the school literature classes, libraries, museums, silent monuments. Actualized with help of Outdoor media Shevchenko becomes closer and clear for modern people.
Dmytro Stus, CEO of National Taras Shevchenko Museum : "Shevchenko for you" Project has a goal to make figure of Taras Shevchenko more popular. This goal is compliant to the strategy of the Museum. This is common practice in the Europe and whole world: museums and art galleries use the potential of multimedia and outdoor advertising to make the masterpieces of its halls and treasuries closer to people.
The Project is taking place on the Boulevard because the National Taras Shevchenko Museum is located here. So, you can see the originals of the paintings copied for the Project and aware something new about their stories.