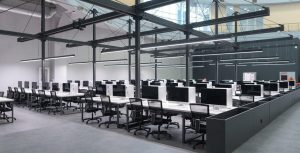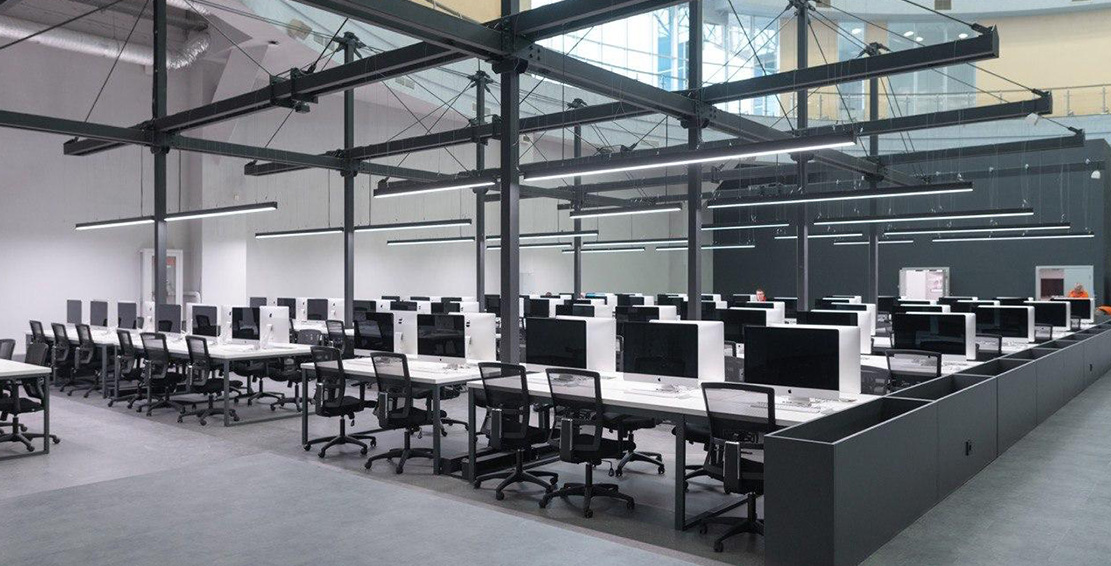 ArchDaily dedicated an article about UNIT.City Kharkiv
An influential architectural publication ArchDaily has published material about an IT school located in the UNIT.City Innovation Park in Kharkiv. Media that is popular among the architecture and design community describes the details of the redevelopment of the educational space.
This project is a renovation of the building of the former Kharkiv Exhibition Center, which was empty and will now have a new functional purpose, writes ArchDaily.
Today, UNIT.City in Kharkiv has two parts. The first is an innovative IT school, which includes a training cluster of 122 core and 44 additional training facilities equipped with state-of-the-art computers, presentation rooms, games and lounge areas and kitchens. The second part is a modern coworking, located on two floors of the building.
The area of the new UNIT.City Kharkiv campus is 2500 m². Office space in the form of glass showcases is lifted by a metal platform, and the desks in the room are located in open spaces where there is a special metal structure for hanging lights and sound.
The developer of the project was Ukrainian company UDP. Architects — TSEH Group. The Kharkiv project is for the second time in the field of view of ArchDaily. In 2017, the publication spoke about UNIT.Cafe in Kyiv's UNIT.City Innovation Park.